Work news: IT department's new website will be launched on Monday, taxpayers will get these facilities for free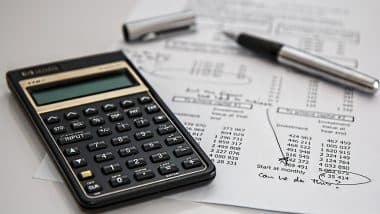 Income Tax (Photo Credits: Pixabay)
New Income Tax E-Filing Website: If you also file tax then you should know that the Income Tax Department is going to launch its new e-filing website www.incometax.gov.in on June 7, 2021. The new e-filing website aims to provide a modern and seamless experience along with convenience to the taxpayers. Tax Compliance Timelines Extended: Due to Corona crisis, the deadline for filing tax has been extended
Some special features have been added to the new website, the main features of which are as follows-
> The new website will be more user friendly, which will make it easier to file ITR and get refund faster.
> All transactions, uploads and pending actions will be visible on a single dashboard, so that users can review them and take action as per the need. This will make it easier to file ITR, review it and take any action.
> ITR preparation software is available free of cost for both online and offline situations. It will also have the facility of assisting the taxpayers and will also get the option of pre-filing, so that minimum data entry has to be done.
> All the necessary features of the desktop portal will be available on the mobile app as well.
> A new tax payment system will be introduced in the new portal, in which there will be many payment options, such as Net Banking, UPI, RTGS, NEFT etc.
There will be a new call center to assist the taxpayers with the objective of quick response to the queries of the taxpayers. Detailed FAQ (Frequently Asked Questions), User Manuals, Video and Chatbot/Live Agent also provided.
Facility of filing Income Tax Forms, Engagement of Tax Professionals, Faceless Scrutiny or Submission of Response to Notice in Appeal will also be available.
Payment can be made after June 18
It has been made clear by the Income Tax Department that the new tax payment system will be launched after the advance tax installment date of June 18, 2021, so that no taxpayer is inconvenienced. A mobile app will also be released after the initial launch of the portal, so that taxpayers can be made aware of various facilities. It may take some time to get acquainted with the new system, therefore, the Income Tax Department has requested all the taxpayers/stakeholders to be patient for the initial period after the launch of the new portal and release of other features, as it will be a major change. is. This is yet another initiative by CBDT towards providing ease of compliance to its taxpayers and other stakeholders.
Current website is closed from 1st to 6th June
These days people are unable to open the Income Tax Department's website (incometaxindiaefiling.gov.in), as it has been closed from 1 to 6 June. The Income Tax Department has told that due to the improvement in the new website, this website has been stopped for a few days now.
Petroleum Minister Dharmendra Pradhan said, Congress ruled states should reduce tax on petrol, diesel, kept silence on BJP ruled states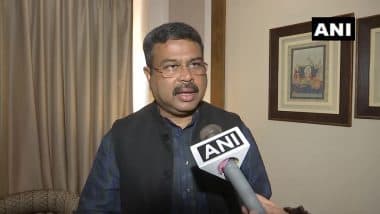 Union Minister Dharmendra Pradhan (Photo Credits-PTI)
New Delhi, June 13 : With petrol and diesel prices reaching record levels, Petroleum Minister Dharmendra Pradhan on Sunday said Congress-ruled states like Rajasthan and Maharashtra should cut taxes on vehicle fuel. However, he remained silent on whether states like BJP-ruled Madhya Pradesh and Karnataka would do the same, where petrol has crossed Rs 100 per litre. Pradhan said that if the Congress is worried about the rising burden of vehicle fuel prices on the common man, then it should cut sales tax on petrol and diesel in the states ruled by it.
Petrol has become costlier by Rs 5.72 per liter and diesel by Rs 6.25 per liter in less than the last six weeks. Auto fuel prices have reached record highs due to rising international crude oil prices and high central and state taxes. Indraprastha Gas Ltd. Talking to reporters after inaugurating the oxygen plant set up by Maharaja Agrasen Hospital, Pradhan said that the central and state governments need additional money from taxes on petrol, diesel to fight the pandemic and other development works. Also read: Karnataka: Policemen thrashed mentally challenged man, eight personnel suspended
He acknowledged that vehicle fuel prices were hurting consumers. Congress leader Rahul Gandhi is a constant attacker on the Narendra Modi government regarding vehicle fuel prices. To a question about this, Pradhan said why fuel is expensive in Maharashtra, Rajasthan and Punjab. "If Rahul Gandhi is concerned about the impact of vehicle fuel prices on the poor, he should ask chief ministers to cut taxes on fuel in Congress-ruled states," he said. BJP-ruled states like Karnataka will also do the same, where the price of petrol has crossed Rs 100 per liter due to local taxes.
Karnataka: Policemen thrashed mentally challenged man, eight personnel suspended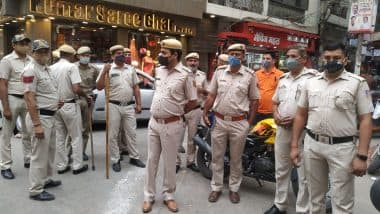 Police (Photo Credits: Twitter)
Madikeri (Karnataka), June 13 : A 50-year-old mentally challenged man was allegedly thrashed to death by policemen in Madikeri city last week for violating lockdown rules. A senior police official said on Sunday that eight policemen have been suspended following the incident. Karnataka Southern Range Inspector General of Police Praveen Madhukar Pawar told reporters here that a case was registered against the policemen on the complaint of Robin D'Souza, the brother of the deceased.
He said that the Deputy Superintendent of Police of Virajpet submitted a report against eight policemen, on the basis of which all of them have been suspended. Pawar said, "Investigation is being done by the sub-divisional officer (SDM). As per the guidelines of the National Human Rights Commission, we are handing over the matter to the CID." Family members told that Roy D'Souza was mentally challenged and was living with his mother while his brother Robin was in Bengaluru. Also read: Mumbai: NCB raids Bakery in Malad, cake-pastry mixed with drugs and supplied to high profile people
They told that Roy ran away from his house late on June 8. The policemen saw him roaming around and questioned him for violating the rules of lockdown and beat him up. The family said that on the morning of June 9, his mother was called to the police station, where Roy was lying unconscious. He was first taken to the local private hospital and then to the district hospital where he died. He told that as soon as he got information about the incident, Robin came to Madikeri and lodged a complaint with the Superintendent of Police, Kshama Mishra.
Congress MLA accuses government of tapping MLAs' phones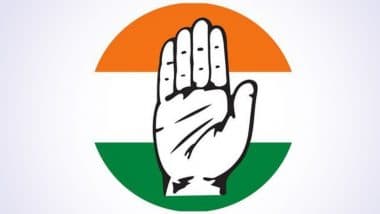 Symbolic Image (Photo Credits: Twitter)
Jaipur, June 13 : Congress MLA Ved Prakash Solanki has accused the Ashok Gehlot-led state government of tapping the phones of some MLAs. Without naming any of the MLAs who complained about the phone tapping, Solanki, a staunch supporter of Congress leader Sachin Pilot, said the MLAs fear being trapped by agencies. Congress MLA from Chaksu assembly constituency of Jaipur, Solanki told reporters, "I don't know whether my phone has been tapped or not. Some MLAs told me that their phones were being tapped. I do not even know whether the state government is involved in phone tapping or not. Several officials have alerted them (MLAs) that it seems that an attempt is being made to implicate them.
He further said, "Some of these MLAs have also informed the Chief Minister about the matter." He said that he does not know whether the MLAs have technical knowledge or not or there is any such app through which they can get their phones tapped. Information has been received. On the statement of the MLA, the opposition BJP said that the Congress is intimidating its own MLAs. BJP state president Satish Poonia tweeted, "Today again a Congress MLA is saying that 'many MLAs are saying that their phones are being tapped, they are being spied on', Congress should tell who are these MLAs? He said, on the lines of "So Jaa Beta Gabbar Aa Jayega", the Congress is scaring its own MLAs. Tell Congress when Gabbar will come? Also read: Mumbai: NCB raids Bakery in Malad, cake-pastry mixed with drugs and supplied to high profile people
Deputy Leader of Opposition in the Assembly Rajendra Rathod said, "Gehlot government is again scaring public representatives." The pain is evident. Do not know when what will happen…" It is worth noting that in July last year, Pilot and 18 Congress MLAs had revolted against Chief Minister Ashok Gehlot. He had leveled many allegations against the government including illegal phone tapping. During that time, Gehlot's Officer-in-Charge (OSD) Lokesh Sharma shared some audio clips of telephonic conversations, which gave rise to these allegations.