WhatsApp this amazing new feature coming soon, now login on desktop without mobile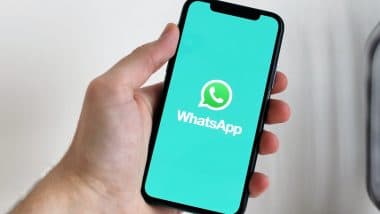 Whatsapp (Photo Credits: Pexels)
Mumbai: According to the needs, WhatsApp brings new features to its users. In some time, a new feature is coming in WhatsApp, in this, you will not have to use mobile to use WhatsApp on the desktop. Currently, many apps including telegram, Facebook, Facebook and signal allow users to use it directly on the desktop without the help of a phone. This is a new initiative like WhatsApp. Get the information of COVID-19 Vaccine Center near your home on WhatsApp, this is the complete process
According to a report, the need to scan the QR Code to use WhatsApp on your laptop or desktop will be a thing of the past. After the new beta test by WhatsApp, users will be able to use it directly on desktop or laptop. In this situation, only four devices can be used at a time. Users were demanding this feature for a long time.
Please tell that after the introduction of this new feature, WhatsApp will be stronger than its competitor Telegram, Facebook, Signal, Skype. It is not yet known whether to use WhatsApp on a desktop or laptop without a phone. Not only this, even in the event of mobile phone theft, users will be able to take advantage of WhatsApp desktop or laptop.
This new feature will be part of the multi-device feature of WhatsApp. Through this feature, users will be able to use the same account in four devices at the same time. No internet connection is required for the main device. This feature is also being tested at the moment. This feature will be launched soon. Users will get a big benefit from this new and great feature.
Reliance Jio's warning, this call to update KYC and Aadhaar can cause big loss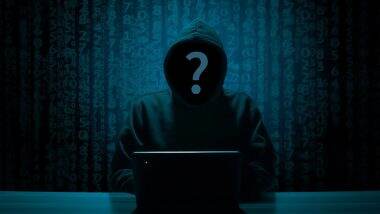 Cyber ​​Fraud (Photo Credits: Pixabay)
Mumbai: In this era of Coronavirus, online fraud (Oonline Fraud) cases have increased rapidly. These thugs continue to cheat the customers by fooling them. This fraud is no longer limited to the bank, but the thugs are now committing fraud in the name of updating SIM details. These thugs make people their victims in the name of updating KYC or Aadhaar details. Google Pay Fraud Call: This is how fraud is done on Google Pay in the name of customer care, watch the video of fraud and be careful
Let us tell you that now telecom companies are constantly alerting their customers about such incidents. Recently Airtel and Vodafone Idea had warned their customers and now Jio has also warned its customers to stay away from these thugs. Jio has warned its customers not to respond to calls and messages asking for your personal information and share your personal information.
Reliance Jio has written in its message that beware of any such messages sent with fraudulent intent to call any number for verification or download an app to update KYC / Aadhaar Go. Jio never asks you to download any third party app for any such work. Please be alert about any such SMS or calls as it can cause you financial loss. Stay safe, Team Jio.
Even before this, Jio has warned the company users many times. If you get a message asking to download an app, then do not forget to download it. If someone calls you and asks you to do KYC or update other information like Aadhaar etc., then do not give any information to anyone. If you need any kind of KYC update or other information, then visit the company's website or you can get more information by calling the company's customer care.
Margherita Hack Google Doodle: 99th birthday of 'The Lady of the Stars', Google dedicated a special doodle to Italian professor and astrophysicist Margherita Hack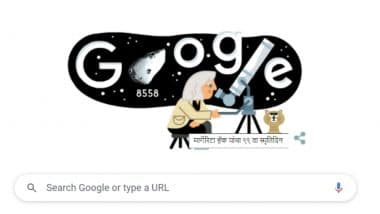 Margherita Hacked Google Doodle (Photo Credits: google Homepage)
Margherita Hack Google Doodle: Today marks the 99th birth anniversary of Margherita Hack, an Italian professor, author and astrophysicist who is also known as the 'Lady of the Stars'. On the special occasion of his 99th birth anniversary, Google has dedicated a special doodle. On the 99th birthday of 'Lady of the Stars', Google has honored her through its special doodle. He was born on 12 June 1922 in Florence. From 1964 to 1 November 1992, Margherita Hack was Professor of Astronomy at the University of Trieste. She was also the first woman director of the Trieste Astronomical Observatory. Apart from science, Margherita was also actively involved in education and politics.
In the doodle dedicated to her by the search engine Google, Margherita Hack is seen sitting on a chair and looking into the binoculars. Asteroid 8558 can be seen moving around in this animated doodle. Hack is credited with discovering the asteroid 8558 Hack in the year 1995. Let us tell you that in the year 1994, he was awarded the honor of Targa Giuseppe Piazzi for his scientific research. In addition, in 1995, Margherita was awarded the Cortina Ulysse Prize for Scientific Dissemination. Also read: UEFA Euro 2020 Google Doodle With Schedule: European Football Championship begins, Google dedicated this special doodle
It is worth noting that Italian professor, writer and astrophysicist Margherita Hack married Aldo di Rosa on 19 February 1944 at the church of San Leonardo in Arcetri. It is said that De Rosa was his childhood classmate. Conducted extensive research on Margherita's scientific interests and research activity topics, which has a long list. He is primarily known for his knowledge of and interpretation of the spectroscopic characteristics of stars. His research included the study of the chemical composition of stars, their surface temperatures and gravity. Margherita died on 29 June 2013 at the age of 91.
CRISIL assigns highest corporate governance rating to Bharti Airtel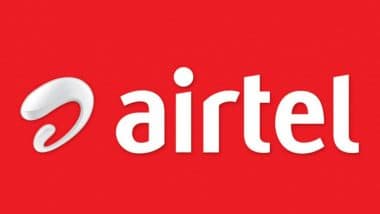 Bharti Airtel (Photo credits: File Image)
New Delhi, June 12 : Bharti Airtel said on Friday that CRISIL has assigned the company CRISIL GVC Level-1 grading, which is the highest level in corporate governance practice. We are pleased to inform you that CRISIL has assigned its CRISIL GVC Level-1 grading to the company, the company said in a regulatory filing. The grading indicates that corporate governance practices and value creation are at the 'highest' level in the company for all its stakeholders.
According to CRISIL's website, CRISIL GVC Level-1 graded entities have excellent competence with regard to corporate governance and value creation for all stakeholders. Last month, the company had reported a net profit of Rs 759 crore for the January-March quarter. Also read: Jio introduces five new prepaid plans without daily limit
If we look at the period under review, its revenue increased by 17.6 percent to Rs 25,747 crore. Around 2.07 pm, its shares were trading at Rs 542.50 on BSE, which is Rs 2.55 or 0.47 per cent lower than the previous close.