Video: Woman leader close to Pakistan PM Imran Khan slaps opposition MP in live TV show, video goes viral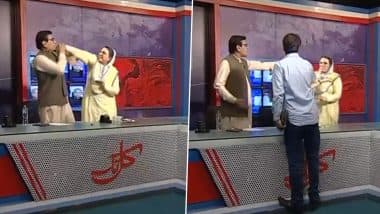 Woman leader close to Imran Khan slaps opposition MP (Photo Credit: Twitter)
Viral Video: Pakistan's Prime Minister Imran Khan is often in controversy and now a woman leader close to him has come into the limelight for slapping an opposition MP. In fact, Dr Firdous Ashiq Awan, who is considered close to Imran Khan, slapped Qadir Mandokhel, MP of Bilawal Bhutto's party PPP during the live TV show. . It is being told that during the show, this female leader got so angry that she first grabbed Qadir Mandokhel's collar and then slapped him hard. A video of this incident is becoming increasingly viral on social media.
Let us tell you that Dr Firdous Ashiq Awan has been a special assistant to the Prime Minister of Pakistan Imran Khan and currently she is taking charge of the special assistant to the Chief Minister of Punjab province of Pakistan. In the video of the incident that is going viral on social media, Firdous Ashiq Awan is abusing the Leader of the Opposition, Qadir Mandokhel, using abusive language, then in anger, she slaps him. The incident happened when a show was being recorded on journalist Javed Chaudhary's Express TV. Also read: French President Emmanuel Macron was publicly slapped in a crowd, two people were detained (Watch Video)
watch video-
Dr Firdous Ashiq Awan slaps PPP MNA Qadir Mandokhel during a TV show's recording. pic.twitter.com/vRIJ7RcJIf

— Murtaza Ali Shah (@MurtazaViews) June 9, 2021
However, after the video of the incident went viral, Firdous Ashiq Awan issued a statement and accused PPP MP Qadir Mandokhel of abusing and threatening his father. According to Firdous, he slapped the PPP MP in self-defense and it was Mandokhel compelled him to do so. Along with this, the woman leader said that she will file a complaint against the Leader of the Opposition for mentally harassing her.
Hong Kong: Hong Kong democracy activist Agnes Chou released from prison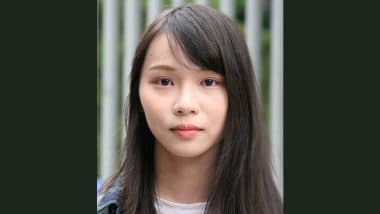 Agnes Chow ( photo credit : Wikimedia Commons)
Hong Kong, June 12 : 24-year-old Chou was greeted by a group of journalists after leaving the Tai Lam Center for Women. She got out of the jail van without commenting and went to sit in a private car. A small group of supporters were present at the spot, clearly demonstrating the impact of the government's threats of imprisonment.
Beijing imposed a tough national security law in the region last year, after which the government has warned of jailing those found violating the law. This law was brought to suppress the voices of dissent in the formerly British colony after demonstrations in favor of anti-government and democracy in Hong Kong. Also read: Two killed, several others injured in SUV car-bus collision in Indiana
The new law led to the arrest of prominent activists of democracy, including Joshua Wong and Jimmy Lai, who are serving prison sentences. Others have taken refuge abroad. Critics say China is now routinely violating its commitments to preserve its independence for 50 years since Hong Kong was handed over to Chinese rule in 1997.
Two killed, several others injured in SUV car-bus collision in Indiana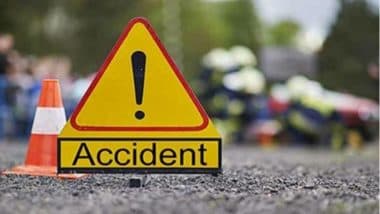 Symbolic photo (Photo Credit: ANI)
Indiana, June 12: Police said that in this incident that happened on Friday, the driver of the SUV lost control of the vehicle. After this he hit a bus. He said that two people in the car died. Their names have not been disclosed yet.
Police said, "Many passengers of the bus have been taken to several nearby hospitals and they have not suffered any life-threatening injuries. At least 50 people have been injured in the incident. Also read: America: Willing To Work With India And Internet Companies: US Officials
The accident happened around 12.40 pm in White County, 129 kilometers northwest of Indianapolis.
America: Willing to work with India and internet companies: US official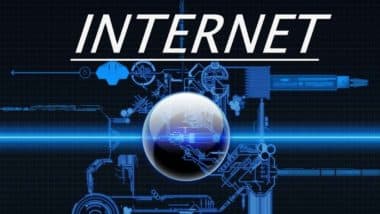 Internet (Photo Credits: Pixabay)
Washington, June 12 : The Joe Biden administration of America is keen to work with the Indian government and Internet provider companies and ensure that freedom of expression is not violated while curbing misinformation. A senior official gave this information to the MPs. Scott Busby, Acting Deputy Assistant on Democracy, Human Rights and Labor in the Foreign Ministry, said during a hearing Wednesday in the House Foreign Affairs Subcommittee on Asia, Pacific, Central Asia and Non-Proliferation that the US believes that it is wrong. Correct information is the best answer to information.
"Many lives have been lost in India due to misinformation and lack of access to unbiased information. There have been many such incidents before the global pandemic, where after getting information on social media people lynched people on the suspicion of harming the cow progeny. "He said that during the onset of the global pandemic in India. Some people used social media to hold Muslims responsible for spreading the infection. Also read: America: Helping India in times of need like it did last year during Kovid: US official
The official said freedoms such as freedom of expression and cooperation have been curtailed across South Asia. "In India, officials are asking American businesses to block social media content, including articles on public health, and incriminating or arresting journalists, even at such times," he said. When the cases of infection are increasing in the country and the latest information is needed the most.