These celebs including Rajkummar Rao, Swara Bhasker expressed grief over the death of Bollywood casting director Seher Aly Latif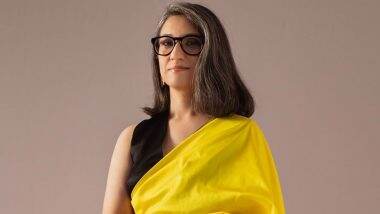 Sahar Ali Latif (Photo Credits: Instagram)
Bollywood Casting Director Seher Aly Latif Passes Away: Bollywood casting director Latif Ali Latif passed away on Monday due to a heart attack. His colleague Neeraj Udhwani shared this sad news with everyone. 40-year-old Latif worked on many popular projects including 'The Lunch Box' and 'Durgamati'. He also worked on the Netflix series 'Bhaag Beani Bhaag' and 'Maska'. It was told that he had an infection due to renal failure and because of this he called this world goodbye.
After Latif's health deteriorated, he was recently admitted to the hospital where he was being given antibiotics. His health was showing improvement but suddenly he suffered a heart attack and died. The news of Latif's death has spread a wave of mourning in the Bollywood world.
Swara Bhaskar, Nimrat Kaur, Rajkumar Rao. Many celebrities including Maanvi Garu have paid tribute to him through social media. In their social media posts, these celebrities expressed their love and respect for them, remembering the moments spent with them. Along with this, he also prayed for the peace of his soul.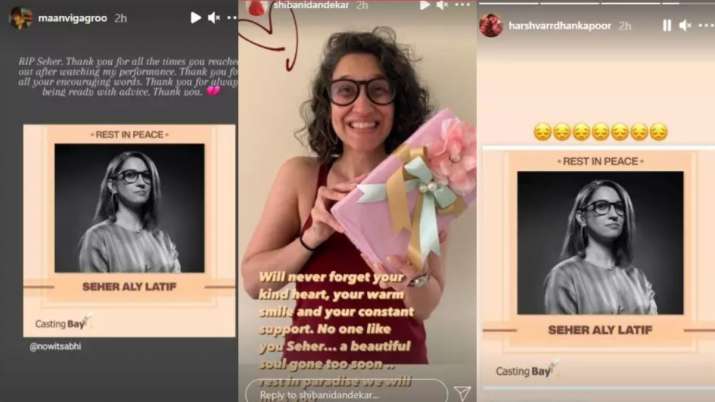 Bollywood celebrities mourn the death of Sahar Ali Latif (Photo Credits: Instagram)
Huma Qureshi wrote on Twitter, "Can't believe it's gone." On the other hand, Rajkumar Aao wrote, "May your soul rest in peace." Angad Bedi wrote, "May your journey to heaven be pleasant. Waheguru."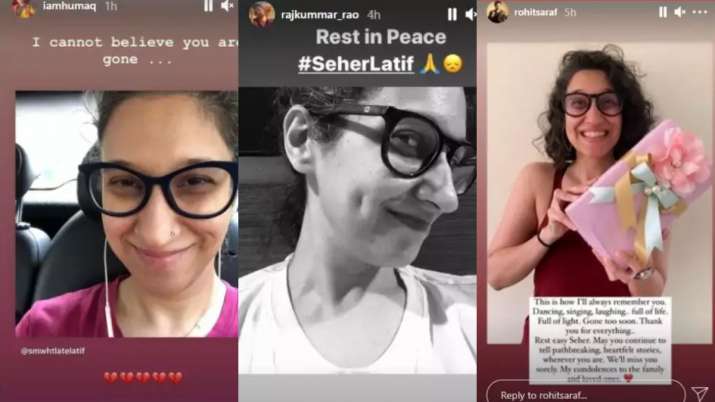 Bollywood celebrities mourn the death of Sahar Ali Latif (Photo Credits: Instagram)
Let us tell you that Latif worked on many projects including Mathematician Srinivasa Ramanujam biopic film 'The Man Who Knew Infinity', 'Viceroy House'. Along with this, he has also got the honor of working on many big international projects.
Akshay Kumar's film Sooryavanshi may release on this day!
Mumbai. Friends, let us tell you that Corona has eclipsed the release of Bollywood's Khiladi Kumar i.e. Akshay Kumar and Katrina Kaif starrer film Suryavanshi. The film has been waiting for release for a long time. But now there is good news for the fans waiting for Sooryavanshi that this film of Akshay can be released on August 15 this year.
According to media reports, let us tell you that this film of Akshay Kumar can be released in theaters on August 15. According to the report of Friends Box Office Worldwide, Reliance Entertainment is talking to the exhibitors on the release date of the film. This film will be released in theatres.
Friends, let us tell you that the trailer of Suryavanshi got a tremendous response from the people. Friends, cameos of Ranveer Singh and Ajay Devgan have also been kept in this film. Akshay Kumar will be seen as a policeman in Rohit Shetty's directorial Sooryavanshi. Fans are eagerly waiting for the release of this action packed movie. Many times the release date of the film has to be pushed forward.
.
Monalisa Hot Photos: Bhojpuri actress Monalisa wreaks havoc in western look, shares new pictures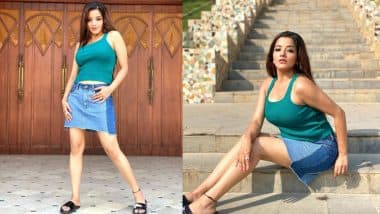 Monalisa (Image Credit: Instagram)
Bhojpuri cinema's hot actress Monalisa knows very well to injure everyone with her murderous acts. Everyone likes her glamorous look. Monalisa also shows her style fiercely on social media. She keeps sharing new pictures and videos every day. In such a situation, now Monalisa has once again done very hot pictures.
In this post, Monalisa is seen in a western look. Monalisa looks amazing in black colored jeans and gray top. Seeing such a look of Monalisa is no less than a treat for the fans. So at the same time, Monalisa also did not lag behind showing her killer pose. Also read: Monalisa Hot Photos: Bhojpuri actress Monalisa flaunts her glamorous avatar in western look, shares heart-wrenching photo
View this post on Instagram
On the work front, Monalisa, who plays a witch in the TV show 'Nazar 2', is often seen experimenting with her style. These days he is being seen in the TV show Namak Ishq Ka.
Fans took a dig at Sofia Hayat, who targeted Salman Khan's film Radhe, the actress replied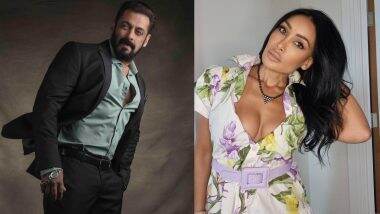 Salman Khan and Sofia Hayat (Image Credit: Instagram)
After Kamal R Khan, Sofia Hayat also targeted Salman Khan for his film Radhe. Sofia had said many things about Salman's acting and film on her social media post. After which the fans of the actor got angry on Sofia and started trolling her. Now the actress has brought to the fore the comments of Salman Khan's fans. Sofia told how after criticizing Salman's film, lewd comments are being made on her.
Sofia wrote a long post saying that this happens when you watch Salman's films. I'm not surprised. The way Salman's fans are writing about me. You also watch and read. Screenshot posted by Sofia. In this, users are seen using very vulgar language.
Let us tell you that Salman Khan's film Radhe has broken all the records in terms of views. Whereas the film has not got good reviews from the critics.