Surya Grahan 2021: Solar eclipse on June 10, will be painful for these zodiac signs, know
The first solar eclipse of the year 2021 is going to happen on June 10. Shani Jayanti and Vat Savitri Vrat are also observed on this day. This will be an annular solar eclipse in which the Sun is seen shining like a ring of fire. The eclipse will take place in Taurus and Mrigashira constellation. Which will have an inauspicious effect on many zodiac signs including Taurus and the people suffering from Shani Dhaiya. See if your zodiac sign is not included in this list?
Taurus Horoscope: The eclipse is going to take place in your own zodiac. That's why you will need to be most alert during a solar eclipse. You may have to face health-related problems. There will be chances of loss of money. The natives will have to be very careful while doing transactions. There will be more chances of loss.
Gemini: Shani's dhaiya is also running on you. Your sufferings will increase due to the inauspicious effect of solar eclipse. There may be losses in business. There may be financial problems. Be careful in transactions. Success in any work will be achieved only by hard work.
Libra: Shani Dhaiya is running over you too. Solar eclipse is having an inauspicious effect on this zodiac. You are likely to suffer loss in business and job. Troubles can also be seen in family life. Try to keep yourself calm during this time. It will be done only if you work with patience. Also read- It is the number of Saturn, slowly but reach the heights of success, people with this radix number
Capricorn: Shani Sade Sati is running on you. Due to the inauspicious effect of solar eclipse, you may have to face problems regarding health and business. Mental stress will be high. There may be failure in work.
Nirjala Ekadashi 2021: Donate these things on the day of Nirjala Ekadashi, every wish will be fulfilled
Ekadashi fasting is considered very important in Hinduism. Many people keep this fast. Ekadashi comes twice in every month. According to the Hindu calendar, Nirjala Ekadashi will be held on the Ekadashi of Shukla Paksha of Jyeshtha month. This time Nirjala Ekadashi is on 21st June. Goddess Lakshmi is worshiped along with Lord Vishnu on the day of Nirjala Ekadashi. Donating on this day also has special significance.
This fast is very difficult and one has to stay without drinking water. By taking special measures, you can also fulfill your wishes. Today we are going to tell you what things you should donate on this day.
donate cool things
Nirjala Ekadashi is said to tell the importance of water. At this time the heat is at its peak, so you should donate things related to water. Many people drink sherbet, shikanji and many other things from place to place on this day. It has a lot of religion.
donate shoes
According to the scriptures, on this day you should donate shoes to Brahmins. Apart from this, you can also donate food, donating bedding, donating umbrella, donating clothes.
Tulsi Puja
You must worship Tulsi on the day of Ekadashi. Lord Vishnu should be recited by lighting a lamp of ghee under the Tulsi tree. With this, there will be happiness, peace and prosperity in your home.
Beauty Tips: In summer, replace sunscreen with natural things, skin will become beautiful
In summer, we all definitely apply sunscreen on our face before going out. It protects our skin from the harmful rays of the sun. You will find many sunscreens in the market but they are all made of chemicals which slowly start harming your skin. Instead of sunscreen, you should use natural things.
coconut oil
Coconut oil is very good for the skin. It also protects you from the harmful rays of the sun. It works to save up to 20 percent of the sun's rays. It also removes blemishes from the skin.
Sesame oil
Sesame oil helps to protect from the rays of the sun. It can block up to 30 percent ultraviolet rays. It is rich in Vitamin E which is very beneficial for the skin. It removes blemishes from the skin.
Aloe vera
You can use aloe vera to remove sunburn, redness, inflammation etc. It also removes the problem of aging and blemishes. You can use aloe vera gel by extracting it directly from the leaves.
shea butter
Shea butter has a very low SPF level. It is rich in Vitamin A, E and anti-oxidants which protect your skin from damage. By applying a thick layer of shea butter on the face, you can avoid harmful rays of the sun.
Almond and Olive Oil
By mixing these two oils, you can apply them on the face. They are rich in Vitamin E. You should apply it on your face daily.
Rajmata Jijau Punyatithi 2021 Images: On the death anniversary of Rajmata Jijau by sending these Marathi Quotes, Massages, Whatsapp Status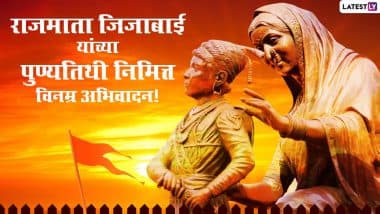 Rajmata Jijau Punyatithi 2021 Photo Credit: File Image
Rajmata Jijau Punyatithi 2021 Images: Jijamata, (Rajmata Jijau) was born on 12 January 1598 at Sindhkhedaja in Buldhana district. Rajmata Jijau was the mother of Chhatrapati Shivaji Maharaj, the founder of the Hindavi Empire. Today this place is not only a historical place but also a tourist destination. She was married to Shahaji Bhosale, son of Maloji Bhosale of Verul village. Jijabai gave birth to Shivaji Maharaj in 1630 in a fort named Shivneri near Junnar city of Pune district. Jijau prepared Shivaji Maharaj for the national interest. Jijau Shivaji Maharaj came to live in Pune at the age of 14. Jijau was the first guru of Shivaji Maharaj.
He died in 1674, just twelve days after seeing Shivaraya's golden coronation. Today, on his death anniversary, pay tribute to your friends and family by sending the below quotes, messages and wishes.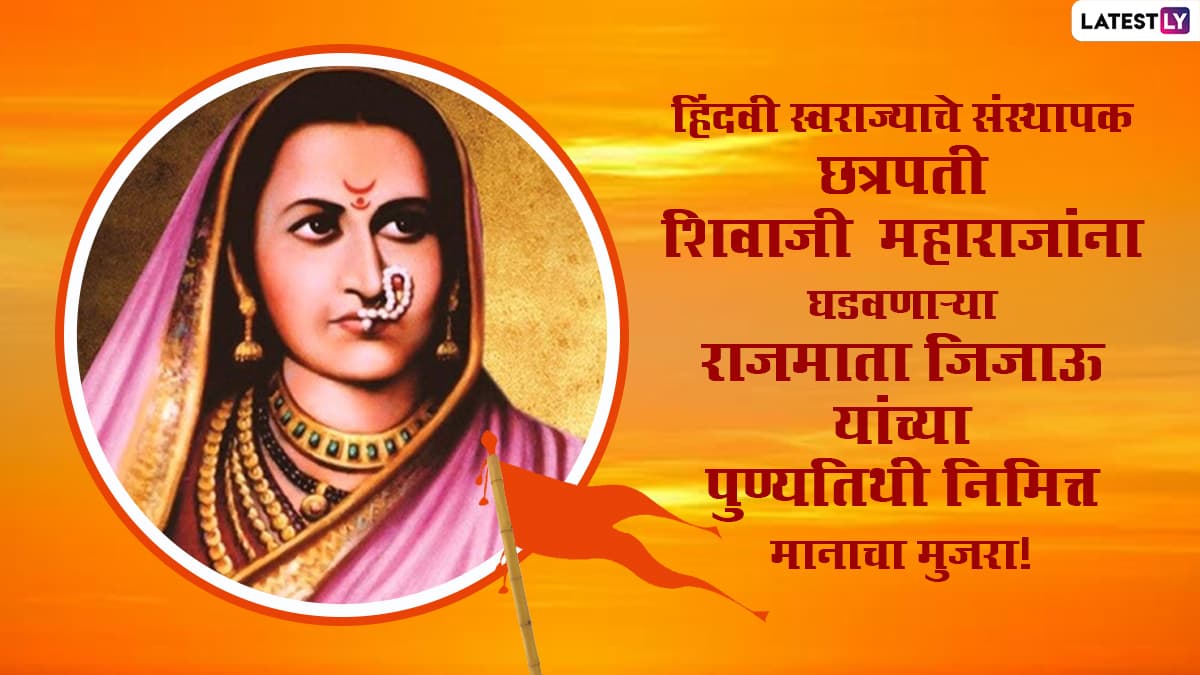 Rajmata Jijau Punyatithi 2021 Photo Credit: File Image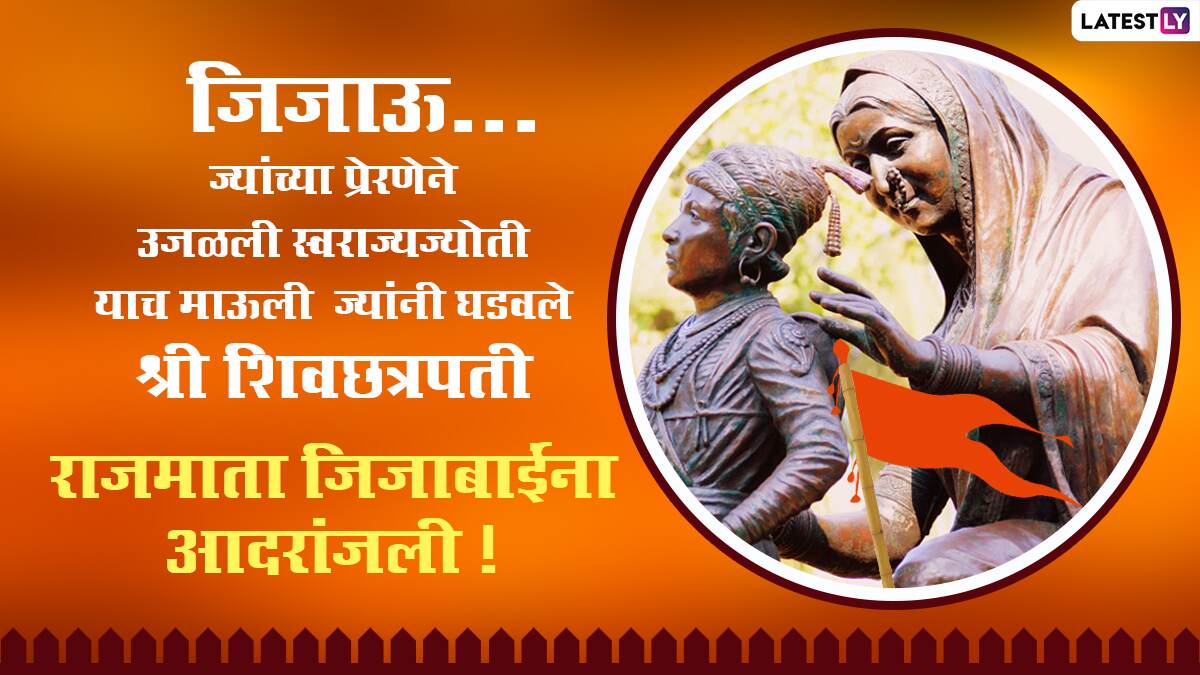 Rajmata Jijau Punyatithi 2021 Photo Credit: File Image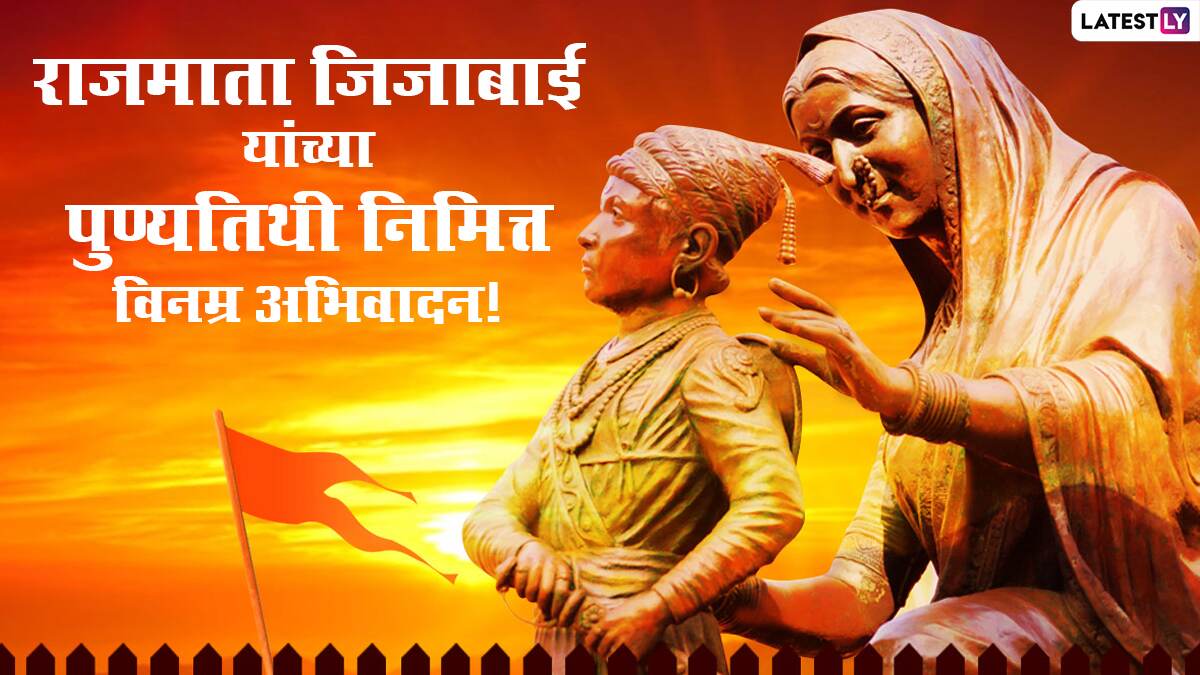 Rajmata Jijau Punyatithi 2021 Photo Credit: File Image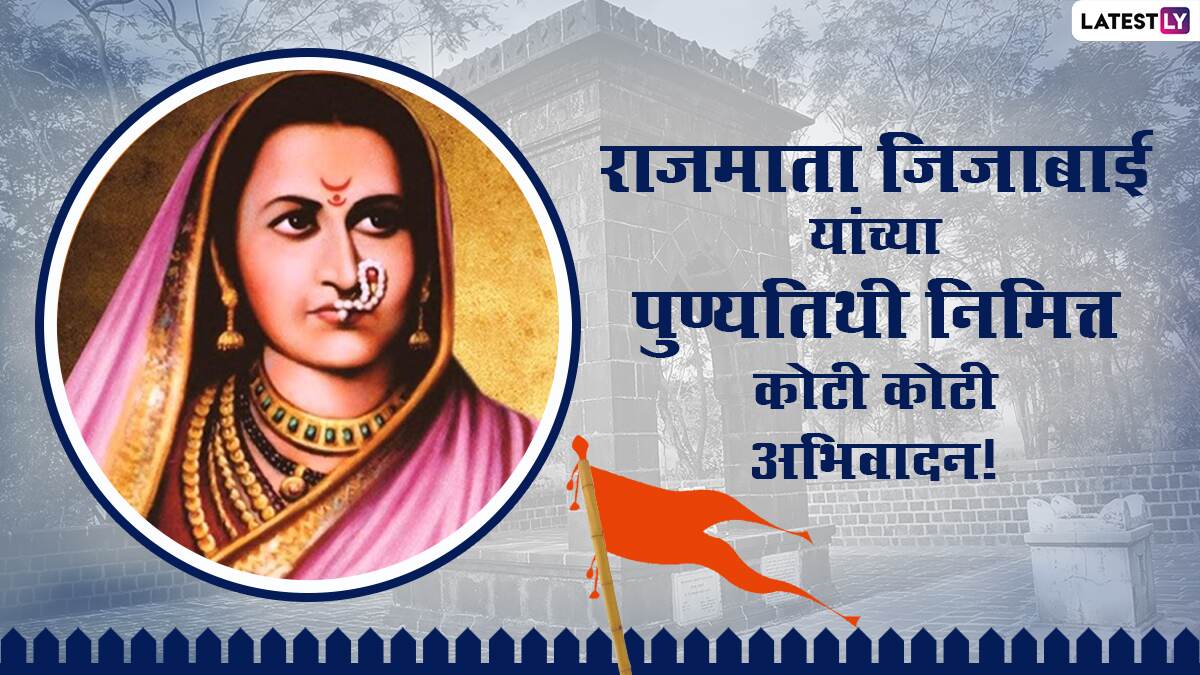 Rajmata Jijau Punyatithi 2021 Photo Credit: File Image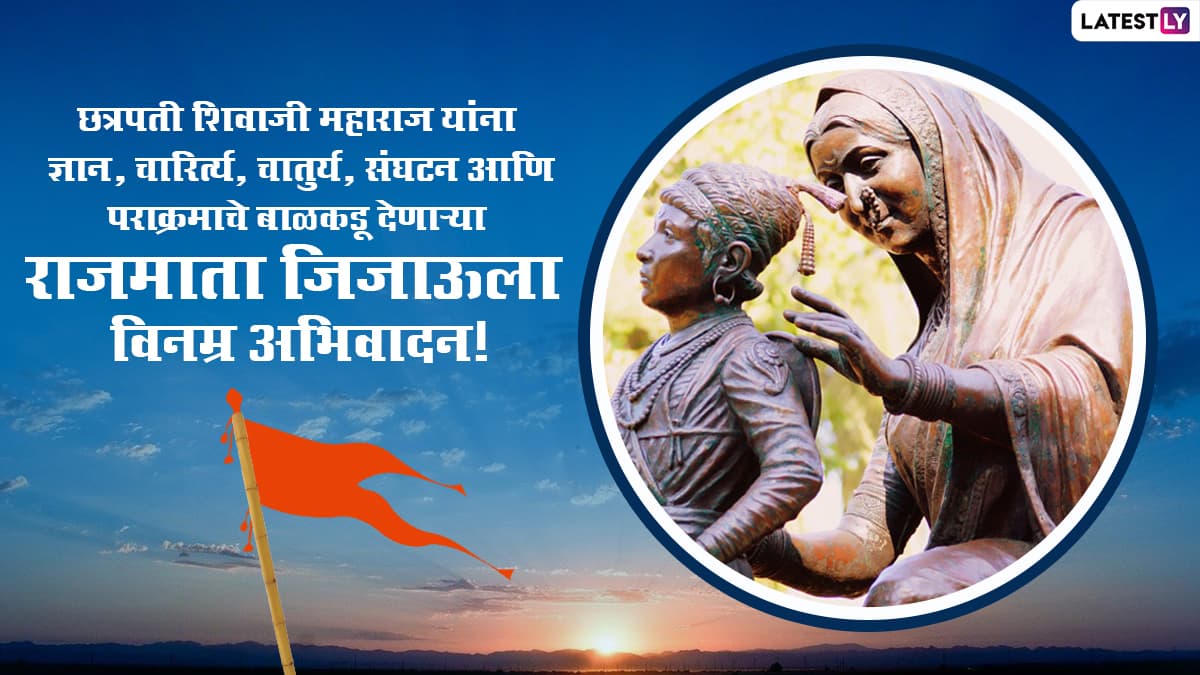 Rajmata Jijau Punyatithi 2021 Photo Credit: File Image
Rajmata Jijau was a determined and fierce woman of strong character and faith. They had eight children, six daughters and two sons. His eldest son was killed by Afzal Khan, who was avenged by Shivaji. After the death of her husband, Rajmata Jijau moved to Pune (then Poona). Shivaji left for Agra in 1666, leaving his mother Rajmata Jijau to manage the affairs of the state. Shivaji Maharaj gave the credit of all his achievements to Rajmata Jijau. Today, on the death anniversary of Jijau, it is necessary to tell the saga of his valor and ideals to the coming generation.