Prince Harry-Meghan Markle Daughter: Meghan Markle gives birth to daughter, Queen congratulates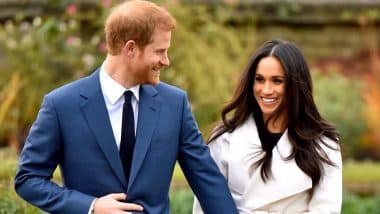 Prince Harry and wife Meghan Markle (Photo Credits: Instagram)
London: Queen Elizabeth II and the Royal Family congratulated Prince Harry and Meghan Markle on the birth of their daughter, Lilibet 'Lily' Diana Mountbatten-Windsor. This is the second child of the Harry and Megan couple. They have a two-year-old son, Archie Harrison Mountbatten-Windsor. Prince Harry – These special gifts will be sent to the little prince of Meghan Markle along with the gift of the dabbawalas of Mumbai.
The royal family, including Harry's father Prince Charles and brother Prince William, expressed their happiness at the birth of the Duke and Duchess of Sussex's daughter in Los Angeles on Friday, Buckingham Palace said in a statement. Harry and Meghan's second child is named after the Queen and late grandmother Princess Diana. The Queen was affectionately called Lilibet by her family members.
According to the statement, "Congratulations to the Duke and Duchess of Sussex on the birth of Lilibet Diana." According to it, "The Queen, Prince of Wales (Charles) and Duchess of Cornwall (Camilla) and the Duke and Duchess of Cambridge (William and Kate Middleton) is extremely pleased with this news.
William and Kate tweeted from their Kensington Palace, saying, "We are all thrilled with the good news of the arrival of Baby Lily. Congratulations to Harry, Megan and Archie." British Prime Minister Boris Johnson also tweeted and congratulated. He said, "Congratulations to the Duke and Duchess of Sussex on the birth of their daughter." According to Harry and Meghan's statement, the baby girl was born on Friday, June 4 at 11:40 am.
(This is an unedited and auto-generated story from a syndicated news feed, likely not modified or edited by the latest staff)
China: Powerful explosion in a gas pipeline in Xi'an City market, killing 25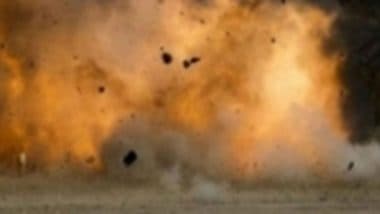 Symbolic Image (Photo Credits: File Photo)
Beijing: The death toll in a powerful gas pipeline explosion in a market in central China has risen to 25 and an investigation has been launched into the matter. The explosion took place on Sunday morning in a market in Xi'an city of Hubei province, when people were shopping there. China: 12 killed, 150 injured in gas pipeline explosion
Local authorities had announced the formation of an investigation team to probe the incident at a press conference on Monday. Rescuers struggled to retrieve people buried under the rubble of bricks and concrete.
The explosion occurred in a two-story building built in the early 1990s that housed a pharmacy, restaurant and other businesses. More than 900 people have been evacuated from the blast site. Chinese President Xi Jinping ordered a comprehensive investigation to determine the cause of the explosion, state media reported. This explosion was similar to the explosion caused by the Qingdao gas leak in 2013 in which 55 people were killed.
China: Teacher suspended for advocating polygamy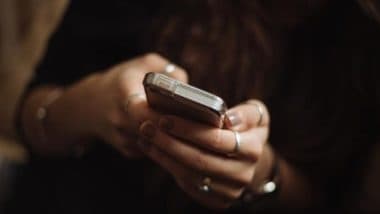 Photo Credits: IANS
Beijing: A teacher of a leading law school in China has been suspended over his argument that some intellectuals should be allowed polygamy. Bao Yinan, an associate professor at the East China University of Political Science and Law in Shanghai, wrote on the social media platform 'WeChat Moments' that Chinese colleges and universities have had issues with regard to marriage and lifetime allowances. Teachers should be treated "specially". This social media platform is only for friends. China passes new law to counter foreign sanctions
Hong Kong newspaper South China Morning Post reported on Monday that his remarks regarding polygamy had been leaked to public forums and he was heavily criticized for his opinion.
According to the newspaper report, the teachers' work unit under the working committee of the university's Communist Party issued a statement last week saying that Bao had been fired for "publishing wrong ideas online". Appropriate action will be taken against Bao by the institute, the statement said.
Bao is not the only person to advocate polygamy. Professor Yu-Kwang Ng of Fudan University gave a similar opinion about a year ago. He proposed that Chinese women should be allowed to have multiple husbands to correct the gender imbalance in China. In China, about 118 boys are born per 100 girls.
Iraq: CTS claims 13 Islamic State terrorists killed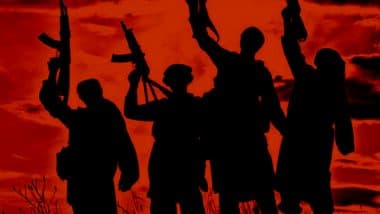 Terrorist ( photo credit : PTI )
Baghdad: Iraq's Anti-Terrorism Service (CTS) said its forces have killed 13 Islamic State (IS) terrorists across the country so far this month. CTS spokesman Sabah al-Numan told the official Iraqi news agency (INA) on Sunday that commandos carried out a series of security operations in June, killing 13 IS militants and several others. was arrested from the caves and hideout. Baghdad: Iraqi security forces kill 2 IS terrorists, 6 arrested
The CTS forces will continue their operation to nab IS militants, Xinhua news agency quoted al-Numan as saying. The operations were part of efforts to eliminate extremists IS militants, who intensified their attacks on security forces and civilians in previously controlled provinces, killing and wounding dozens.
The security situation in Iraq is improving as security forces completely defeated IS militants across the country in late 2017.