Offensive tweets about Indians: Singapore software company executive jailed for three weeks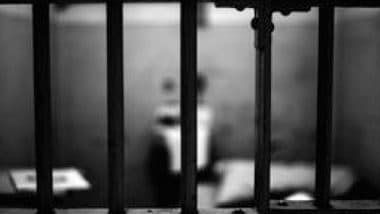 Prison/symbolic photo (Photo Credits: Pixabay)
Singapore, June 8 : A senior executive of a Singapore-based software company was sentenced to three weeks in prison on Tuesday. This officer had made racist tweets in April last year in which he had condemned Indians and Indian diaspora regarding COVID-19. This was stated in a media report. According to the news of Channel News Asia, Zainal Abidin Shaiful Bahari has accepted two charges, including carrying out activities that harm harmony between different ethnic groups in Singapore. Two other similar charges were also considered at the time of sentencing.
In April 2020, the police received a complaint that a person had criticized the Indian diaspora regarding Kovid-19 by tweeting. This Twitter account belonged to Janal. Jainal's lawyer claimed that his client was not a "racist" and that he crossed the border while joking. Jainal had made objectionable tweets between March and April 2020. District Judge S. Jennifer Marie said that race and religion are sensitive issues and people should be aware that reckless comments can break the social order. Also read: On this day in independent India Air India flew the first international flight
"And when such comments are made through the Internet, they have a very high reach and are likely to cause irreparable damage to peace and racial harmony," he said. Racial tensions have already increased due to the ongoing global pandemic and there is a need to deliver a strong message. He told Jainal that what was used in the tweet was very bad.
Madhya Pradesh: Shopkeeper murdered for not changing mobile phone, accused arrested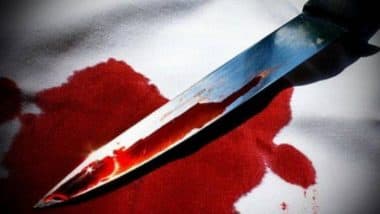 Symbolic Image (Photo Credits: PTI)
Khandwa (MP), June 13 : In Khandwa, Madhya Pradesh, a 19-year-old teenager allegedly thrashed a 52-year-old shopkeeper on his neck with a cutter for not changing his mobile phone in broad daylight. The incident took place on Saturday at a mobile shop and its video was captured in the CCTV camera, after which the accused was arrested within about eight hours of the incident. Khandwa Superintendent of Police Vivek Singh said on Sunday that Kaushal Shah, an accused in the murder of mobile shopkeeper Gulab Punjabi (52), has been arrested here on Saturday night.
He said that the accused is a goon and there are already many cases registered against him in the Kotwali police station here. Singh told that he had bought a mobile phone from Gulab Punjabi shop for Rs 1,000, which was damaged. He was repeatedly asking the shopkeeper to change the mobile phone. Also read: Mumbai: Dabangg of Shiv Sena MLA Dilip Lande, put the contractor on the road for not cleaning the drains, got garbage dumped on his head – watch video
When the shopkeeper refused to change, he killed Gulab Punjabi with a cutter kept in the shop and fled from the spot. He said that to trace this blind murder, the police looked at the footage of the CCTV camera in which the accused was seen absconding after committing murder, after which the accused was nabbed.
Mumbai: Dabangg of Shiv Sena MLA Dilip Lande, put the contractor on the road for not cleaning the drains, got garbage dumped on his head – watch video
Mumbai: Dabang of Shiv Sena MLA Dilip Lande, put contractor on road for not cleaning drains, got garbage dumped on his head – watch video
#WATCH | Mumbai: Shiv Sena MLA from Chandivali, Dilip Lande makes a contractor sit on water logged road & asks workers to dump garbage on him after a road was waterlogged due to improper drainage cleaning

He says, "I did this as the contractor didn't do his job properly" (12.6) pic.twitter.com/XjhACTC6PI

— ANI (@ANI) June 13, 2021
(With SocialLY get the latest breaking news, viral trends and all the news related to the world of social media. Here you will get live information about every content that is going viral on Twitter, Instagram and YouTube. The post shown above is unedited content, which can be sent directly to social media. Taken from the accounts of media users. Not modified or edited by Latestly staff. Social media posts do not represent the views and sentiments of Latestly, We assume no responsibility or liability for any content contained in this post do not accept.)
Amethi: Long ill youth commits suicide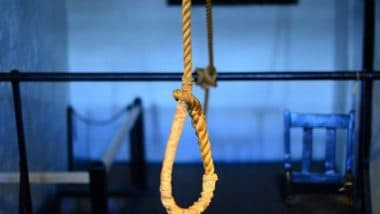 Symbolic photo (Photo Credits: Pixabay)
Amethi (Uttar Pradesh), June 13 : A 25-year-old youth allegedly committed suicide by hanging in Sarai Raj Shah Kherauna village of Amethi Kotwali area of ​​the district. According to police sources, the body of Deepak Verma (25) was found hanging from the ceiling fan in his room on Sunday morning. Pannalal, the father of the deceased, has written in the Tahrir given to the police, "His son Deepak Verma was running ill for a long time and his mental balance was not good.
He committed suicide by hanging himself from the ceiling fan in the room last night. I don't want to do post-mortem of the dead body, I should be made available for last rites. Also read: Rajnath approves budget of Rs 499 crore for innovation in defense sector
Inspector-in-Charge Kotwali Amethi Shyam Sundar told that if the consent of the family is not there, then the body will be handed over to the family after legal proceedings without post-mortem.