Nation needs to save youth by vaccinating them: High Court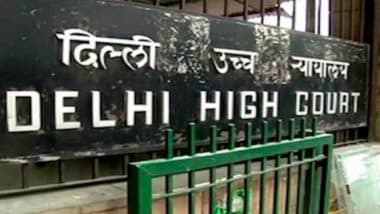 Photo Credits: PTI
New Delhi, June 1 The Delhi High Court said on Tuesday that the young generation, which had lost many people due to Kovid-19, should have been vaccinated first because it is the future of the nation. But in vaccination, priority was given to the elderly, who have lived a lot of their lives. The court clarified that this does not mean that the life of the elderly is not important. The emotional support that the elderly provide to the family cannot be ignored.
Justice Vipin Sanghi said that the second wave of Kovid-19 affected the youth population more. They were not given doses of vaccines. He said, "I have not yet understood this vaccination policy." Justice Sanghi said, "We have to secure our future. For this, we have to apply vaccines to the younger generation. But we are giving preference to people above 60 years of age, who have lived more lives. The younger generation is our future. We ignored it. "
ALSO READ- IMPORTANT INFORMATION | WhatsApp moves Delhi High Court against government on new social media rules: sources
The judge said that many youths have lost their lives due to Kovid-19. He said that if there is a choice to be made in this hour of crisis, "we should choose the youth" because an 80-year-old man has lived his life and will not take the country forward. Justice said, "By law, we should save everyone, but if it comes to choosing, we should save the youth."
When the counsel for the Center said that now only God can save us, the judge said, "If we do not come into action in these circumstances, God also cannot help us." Justice Sanghi said, " Why are you feeling ashamed? It is the government's job to prepare the way forward. Other countries have done this. In Italy, they said they were sorry that they did not have beds for the elderly. "The court made this remark during a hearing on a petition related to Kovid-19 management in Delhi.
(This is an unedited and auto-generated story from a syndicated news feed, there is a possibility that it has not been changed or edited by the latest staff)
Comparing 'home delivery' of pizza to delivering ration to the poor is a joke: Delhi BJP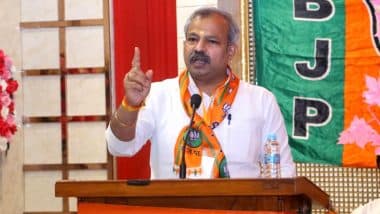 Adesh Gupta (Photo Credits: Facebook )
New Delhi, June 24 : Delhi BJP president Adesh Gupta on Wednesday targeted Aam Aadmi Party leader Manish Sisodia and said that comparing 'home delivery' of pizza with home delivery of ration to the poor is a lewd joke.
Earlier, the Deputy Chief Minister of Delhi had said that if home delivery of pizza, clothes and other things can be done, then why not ration. Gupta said in a statement that comparing home delivery of pizza with ration for the poor is a "lousy joke". Also read: Petrol, Diesel Prices Today: Petrol-Diesel prices increased again today, know the new rate of your city
"Sisodia should know that they (poor) don't eat pizza," Gupta said. He said that the Kejriwal government's claim of home delivery of ration is "ridiculous" as they are unable to transport ration from their godowns to the shops.
America: US approves Indian living in Arabia for smuggling Iranian oil
Petrol-Diesel (Photo Credit: Facebook)
New Delhi, June 24 : The US Treasury Office of Foreign Assets Control (OFAC) has named Indian national Manoj Sabharwal among members of a smuggling network that works to fund Iran's Islamic Revolutionary Guard Corps-Quds Force (IRGC-Codes Force) and the Houthis in Yemen. helps in. The network, led by Iran-based Houthi financier Saeed al-Jamal, generates tens of millions of dollars in revenue for the Houthis in Yemen from the sale of commodities such as Iranian petroleum, a significant portion of which is built through a complex network of intermediaries and exchange houses in several countries. is directed through.
According to the US Treasury, UAE-based Sabharwal is a maritime shipping professional who manages shipping operations for al-Jamal's network and advises al-Jamal on the smuggling of Iranian oil products. Sabharwal is responsible for coordinating shipments of Iranian petroleum products and commodities throughout the Middle-East and Asia, obscuring al-Jamal's involvement. Also read: America White House: America will deploy additional forces in Afghanistan for military security
Sabharwal is being designated to physically aid, sponsor, or provide financial, material, or technical assistance, or goods or services in or in support of Al-Jamal. Since the start of the conflict in Yemen, the Houthis have relied on the support of the IRGC-QF to drive their campaign against the internationally recognized Yemeni government and the Saudi-led coalition.
Petrol, Diesel Prices Today: Petrol-Diesel prices increase again today, know the new rate of your city
This is the 29th hike in vehicle fuel prices since May 4. Petrol prices in Delhi stood at Rs 97.50 per liter and diesel at Rs 88.23 per liter with no change in fuel prices on Wednesday. Union Petroleum Minister Dharmendra Pradhan alleged that the current hike in the prices of petrol and diesel is a result of the policies of the previous UPA government. At the same time, former Congress President Rahul Gandhi took a jibe at the government on Tuesday over the increase in the prices of petrol and diesel, saying that now the prices of petroleum products will be reduced during the next elections. On the other hand, fuel retail prices in India are expected to firm up in the coming days due to rising global crude oil prices and declining inventory of the world's largest fuel consumer – the US.
The price of petrol & diesel in Delhi is at Rs 97.76 per liter and Rs 88.30 per liter respectively today

Petrol & diesel prices per liter – Rs 103.89 & Rs 95.79 in #mumbai, Rs 98.88 & 92.89 in #Chennai, Rs 97.63 & Rs 91.15 in #Kolkata pic.twitter.com/AWwAtGL2MX

— ANI (@ANI) June 24, 2021
(With SocialLY get the latest breaking news, viral trends and all the news related to the world of social media. Here you will get live information about every content that is going viral on Twitter, Instagram and YouTube. The post shown above is unedited content, which can be sent directly to social media. Taken from the accounts of media users. Not modified or edited by Latestly staff. Social media posts do not represent the views and sentiments of Latestly, We assume no responsibility or liability for any content contained in this post do not accept.)