Mucormycosis: Maharashtra government has fixed the rates of treatment of Black Fungus in private hospitals, know the price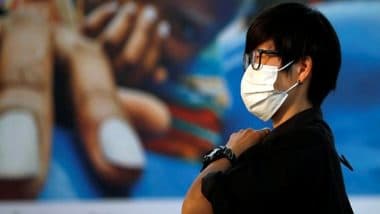 Symbolic Image (Photo Credits: ANI)
Mumbai: The Maharashtra government on Friday has fixed the fee limit for the treatment of patients with Mucormycosis in private hospitals of the state. The official number of such cases in the state has exceeded five thousand. The state health department issued a notification to this effect, asking all charitable hospitals registered under the Bombay Public Trust Act, 1950 to adhere to this fee limit while treating mucormycosis patients.
It states that the state government has identified 28 types of surgeries for the treatment of mucormycosis or black fungus. The notification said that in Tier III cities, the minimum surgery fee has been fixed at around Rs 6,000 and may go up to Rs 1 lakh depending on the area and complexity of the treatment. The fee according to the area and type of treatment is mentioned in the notification. Also read: Mucormycosis: Black fungus wreaks havoc in Maharashtra, so far 476 patients died out of 5,763 people
A senior public health department official said, "There are some multidisciplinary private hospitals in metro cities like Mumbai, Pune, Nagpur, where specialists in brain, nose, eye, ear, and others are available to look after mucarmycosis cases. Huh. Such hospitals are commonly known as super specialty hospitals.
He said that if a patient wants to get treatment in such hospitals, then the fee is usually very high. But through this notification, now the fee limit has been fixed. And patients can also get treatment in such hospitals.
(This is an unedited and auto-generated story from a syndicated news feed, likely not modified or edited by the latest staff)
UP: Girlfriend and friends tried to gang-rape the girl student by calling her on a date, after failing, stabbed her 24 times, died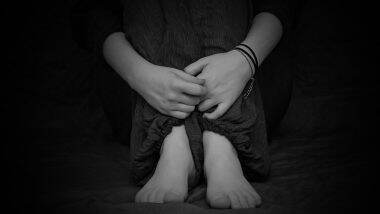 Symbolic Image (Photo Credits: File Photo)
Lucknow: Her boyfriend and two friends tried to rape a B.Sc first year student. When the girl objected to this, the furious lover, along with his companions, stabbed her 24 times with a knife. In this connection, two more youths, including the victim's lover Mohammad Kaif, have been arrested in Sarojini Nagar area on Monday. The other two people arrested are Vishal and Akash. Tripura: 4 teenagers gang-raped in Tripura, 8 youths arrested
According to reports, Kaif had called the girl on a date and had picked up the girl from near her house on this day. The girl's father was not at home at that time and her mother had gone to her maternal home in Sitapur.
DCP, Central, Somen Barma said, "Kaif told the police that his friends came to know about his meeting with the girl as he was talking to her on the phone in their presence. As per the plan, Kaif took Vishal's name. Using his brother's bike, Gaharu went to the forest area with his friends in the village.After dropping his friends there, he went to pick up the girl and then proceeded towards the place where his friends were waiting for him. When Kaif reached the spot with the girl, everyone tried to rape her."
Kaif confessed that the incident had dealt a big blow to the girl and threatened to file a police complaint. She somehow freed herself from their clutches and started running.
The accused chased and caught him. The police officer said that his friend Akash knocked him down and Vishal stabbed him several times, killing him on the spot.
Akash Yadav and Vishal Kashyap have also been arrested and the police have also recovered the knife which was used by the accused to stab the victim.
PNB Scam: Mehul Choksi's application for relinquishing Indian citizenship rejected, still an Indian citizen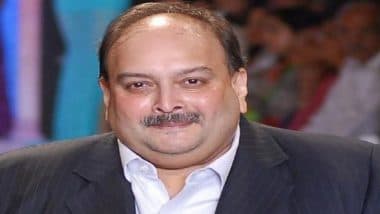 Mehul Choksi (Photo Credits-ANI Twiiter)
New Delhi, 15 June: Indian authorities have said in their affidavit filed in the Dominica High Court that Mehul Choksi's application to renounce Indian citizenship has been rejected. He is still an Indian citizen. Mehul is accused of defrauding Punjab National Bank to the tune of Rs 13,500 crore. This affidavit, filed by the Indian Embassy officials, states that the claim that he had renounced his citizenship of the country under the Indian Citizenship Act 1955 is flawed. His application has been rejected.
The 14-page affidavit, filed on June 8, said that Mehul Choksi's Indian citizenship has still not expired and therefore his claim of relinquishing Indian citizenship is contrary to Indian law and is completely false. Referring to the fact that Mehul is completely bogus in this case, it was further said that this honorable court can completely refute this false claim.
It further said, Mehul submitted his Indian passport to the High Commission of India in Georgetown, Guyana on December 14, 2018 to renounce his Indian citizenship. However, the declaration of renunciation must be registered under Section 8 of the Indian Citizenship Act, 1955. Only after this one's Indian citizenship can be terminated. As per Rule 38 mentioned in the Act, the declaration of registration has to be made to the Ministry of Home Affairs of India through the Indian Mission.
The affidavit further stated that Choksi had submitted his passport, but on January 29, 2019, several deficiencies were found in his declaration to the Indian Ministry of Home Affairs and since Mehul is wanted in India in a fraud case, he is an Indian in Guyana. The mission is being advised to consider the rejection of its declaration of abdication.
Yogi government made major administrative reshuffle late night, transfer of 9 IPS officers including 6 district police chiefs
UP Police (Photo Credits: Twitter)
Lucknow: In another administrative reshuffle late Monday, the Uttar Pradesh government transferred nine IPS officers, including six district police chiefs. According to an official release, SSP Meerut, Ajay Sahni has been shifted to Jaunpur in the same capacity, while SP, Jaunpur, Raj Karan Nayar has been shifted to DGP Headquarters in the same post. The court upheld the decision of the present government of Uttar Pradesh in the matter related to educational institutions
Similarly, Moradabad SSP Prabhakar Chaudhary has been given the charge of Meerut SSP, while Pawan Kumar, who is in the waiting list, has been made the new SSP of Moradabad. PAC Commandant Agra, Poonam is the new Amroha SP, while Amroha SP Suniti has been transferred to the DGP headquarters in Lucknow.
SP Kaushambi Abhinandan is the new SP of Banda, while SP Banda Siddharth Meena is now the SP, Railways in Prayagraj. SP, Rules and Rules, Radhey Shyam is the new SP Kaushambi.