Jodhpur: Teacher arrested for raping minor girl, police are looking for other accused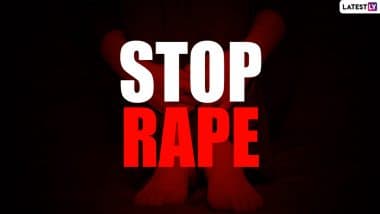 Stop Rape (File Image)
Jodhpur: Rajasthan Police has arrested the main accused in the rape case of a class VI student in Jodhpur. School teacher Surjaram allegedly raped a Class 6 student several times in March, causing the girl to become pregnant. His accomplice and teacher Sahiram, who is accused of guarding during the sexual assault, is still absconding. During their investigation, the police found that there may be other victims in the school. The police are in talks with 15 girls from the school in Shergarh area for more information. SHOCKING: In Rewari, Haryana, a 10-year-old girl was raped by many children in school, FIR registered after the video went viral.
Meanwhile, the Education Department has suspended the accused teacher. According to the information received, the incident came to know after the victim was admitted to the hospital after complaining of stomach pain. The parents were shocked when they found out that their 13-year-old daughter was pregnant. After this the victim narrated her ordeal to her parents. After this, a case was registered against the teacher and his companion at Balesar police station.
Police have registered a case against both the accused under the Protection of Children from Sexual Offenses (POCSO) Act. The police team launched searches in several villages, and managed to nab the main accused Surjaram, while Sahiram is yet to be arrested.
The police came to know that Surjaram used to blackmail the girl students of a government school in Sekhla village. The accused teacher allegedly threatened to fail the class 6 student, and sexually assaulted the minor inside the school premises while her partner used to be her lookout man.
The investigation team is also probing other teachers and staff of the school to find out how the accused remained off the radar for so long.
2 members of the gang who cheated people on the pretext of getting government jobs arrested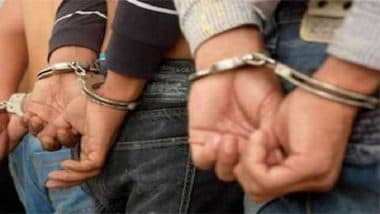 Arrested / symbolic photo (Photo Credits: Facebook)
Chandigarh, June 18: Haryana Police on Friday said that it has arrested two members of a gang who duped people on the pretext of getting government jobs. Police said that both the members Arjun Tak and Vinod Kumar are residents of New Delhi while Manoj, a resident of Mathura district of Uttar Pradesh and third member of the gang is absconding. Raids are being conducted to nab him. A Haryana Police spokesperson said that after the action taken by the police in Palwal district, hundreds of fake appointment letters, 750 envelopes of judicial and forest departments, 234 speed post tickets, four fake tickets, four mobile phones, 18 SIM cards, one printing Machine, Rs 12,000 in cash and other material have also been recovered.
"Preliminary investigation revealed that the gang received lakhs of rupees from several applicants either by giving fake appointment letters or on the pretext of providing letters bearing official seals and signatures," he said in a statement.
Also read- Country News | Haryana government announced a one-time assistance of Rs 5,000 to the laborers, shopkeepers affected by the epidemic.
A case was registered under relevant sections of the IPC after a person had complained to the Palwal court about fraudulent appointment letter for the post of peon, the statement said.
A joint team was formed under the supervision of a DSP level officer to expose the matter. Police said that the team arrested the main accused Arjun and his associate Vinod with the help of cyber cell and intelligence inputs.
Jail journalist Siddique Kappan's mother Khadijakutty dies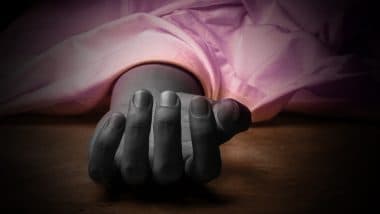 Symbolic Image (Photo Credits: File Photo)
Malappuram, June 18: Jailed Malayali journalist Siddiq Kappan's ailing mother Khadijakutty (91) died at her home near Vengra on Friday. Kappan was arrested on October 5 last year while on his way to Hathras in Uttar Pradesh. A Dalit girl was allegedly gang-raped to death in Hathras.
Kappan visited his ailing mother in February after the Supreme Court granted him five-day bail.
Police say they have arrested four people allegedly linked to PFI (Papul Front of India) in Mathura and they have been identified as Siddiq, a resident of Mallapuram, Atiq ur Rehman of Muzaffarnagar, Masood Ahmed of Bahraich and Alam, a resident of Rampur. happened.
Uttar Pradesh: 8-year-old boy locked in car while playing game on mobile in Mathura, dies of suffocation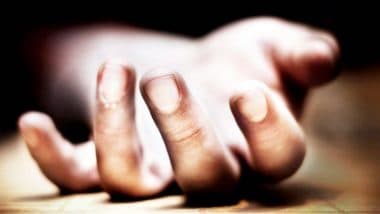 Symbolic Image (Photo Credits: File Image)
Mathura, June 18: In a village in Mathura district of Uttar Pradesh, an eight-year-old boy sat in a car while playing a game on mobile, and due to the car being locked, he could not get out and died of suffocation. The police informed about this. According to the police, Krishna, the son of Rinku Aggarwal, a resident of Barari village of Thana Refinery, took his mobile and went to play.
He told that when he did not return despite being too late, his search started. He told that all the members also searched for him in the nearby houses, but he could not be found. The officer said that after searching for two hours, he found someone lying in the car parked outside. When opened, he was unconscious.
Also read- Country News | 53 more deaths due to corona infection in Uttar Pradesh, 291 new patients found
He was immediately taken to the hospital where doctors declared him brought dead, they said. In other incidents, two bike-borne miscreants on Thursday robbed two couples at two different places in Baldev police station area on the use of weapons, police said.
(This is an unedited and auto-generated story from a syndicated news feed, likely not modified or edited by the latest staff)