Investors in UP: 40 foreign companies are making big investments in Uttar Pradesh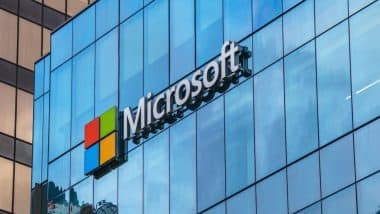 Symbolic Image (Photo Credits: Twitter)
Lucknow, June 9 : On the basis of policies that provide facilities to the entrepreneurs, the UP government is now successful in setting up enterprises of big investors not only in the country but also from abroad. During the Corona crisis, when the pace of economic activities was sluggish in every state, even during that time many investors here showed interest in setting up their enterprise. According to the data of the Industrial Development Department, 40 foreign investors have given investment proposals worth Rs 16,732 crore to the state government in the last one year. Due to the steps taken by the government to promote industrial investment in the state, UP has become a favorite state for investors from across the country and abroad. The government of the same state is also showing speed at every level to take the investment proposals received by the state on the ground.
State government spokesperson said that during the Corona crisis, 96 investment proposals from domestic and foreign investors worth Rs 66 thousand crore have been received in UP from March 2020 to May 2021. Of these 96 investment proposals, 40 are from foreign investors. Of these 40 proposals, 22 investment proposals are more than Rs 100 crore. An investment of Rs 16,732 crore is to be made in the state through these investment proposals. Taking quick action on these investment proposals from the government level, providing them land has been completed, now soon the construction work of these foreign investors' enterprises will start. Also read: COVID-19 Update: 92,596 new cases of Kovid-19 in the country, the number of patients under treatment decreased to 12,31,415
Apart from this, the officials of the state are in touch with foreign investors to establish 13 investment proposals in UP, so that their problems can be resolved. Lakhs of people will get employment directly and indirectly when production starts in these companies which have come forward to invest in the state. A shoe maker from China has even started production in Agra. This company is investing three hundred crore rupees in Agra. According to officials of the Industrial Development Department, seven companies from Japan, two from Canada, four from Germany, one from Hong Kong, two from Singapore, three from UK, five from US and four from Korea are investing in the state. Among them are world famous companies like Microsoft and Aika. Also read: COVID-19 Update: 92,596 new cases of Kovid-19 in the country, the number of patients under treatment decreased to 12,31,415
Microsoft is investing Rs 1800 crore in setting up a software park in the state. All foreign companies and investors wishing to invest in the state are being provided according to their interest. Most of the foreign investors are taking interest in setting up enterprises in places like Noida, Greater Noida, Jewar, Agra etc. Officials also say that more than 900 plots have been allotted to domestic and foreign entrepreneurs to promote industrial investment in the state. Apart from this, a 350-acre dedicated medical device park is proposed in Sector 28 along the Yamuna Expressway, for which an MoU has been signed with Kalam Institute of Health Technology to prepare a detailed project report. In the midst of such efforts, the Chief Minister has directed the officers to contact the investors and solve their problems in order to take the investment related proposals on the ground. In order to promote industrial investment in the state, this active initiative of the Chief Minister is promoting industrial investment in the state.
Uttar Pradesh District Panchayat Election 2021: Final phase of Uttar Pradesh district panchayat election this month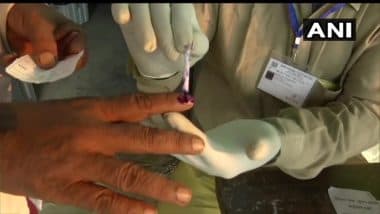 Vote/Vote (Photo Credits: ANI)
Lucknow, June 15: The State Election Commission has informed the Panchayati Raj Department that it is ready to conduct district panchayat elections between June 15 and July 3. On behalf of the Governor, Additional Chief Secretary (Panchayati Raj) Manoj Singh issued a notification to this effect on Monday. Sources said the department would soon seek inputs from the Directorate of Panchayati Raj before issuing the notification. The Zilla Panchayat Presidents of 75 districts will be elected by 3,050 members from different districts. Jaunpur has the maximum number of 83 wards, followed by Sitapur and Lakhimpur Kheri with 79 and 72 wards respectively. Also read: Uttar Pradesh Panchayat Election 2021: 3.19 Lakh Candidates Elected Unopposed In UP Panchayat Election
There are 68 wards in Gorakhpur, the home area of ​​Chief Minister Yogi Adityanath. The formal notification of district panchayat elections will be issued on Tuesday after which the observers will be appointed. The election of district panchayat presidents is a major prestige issue for all political parties, especially the BJP which has decided to field its office bearers in most of the district panchayat wards. The ruling party is facing a tough challenge from the Samajwadi Party.
The BJP is trying to maximize its footprint in rural parts of the state to take on smaller, regional parties, the SP and BSP, ahead of next year's state assembly elections. Both the SP and the BJP have started back-channel talks with independent candidates, who have won a large number of wards. His support to candidates supported by various parties will be crucial in the district panchayat elections.
UP: Girlfriend and friends tried to gang-rape the girl student by calling her on a date, after failing, stabbed her 24 times, died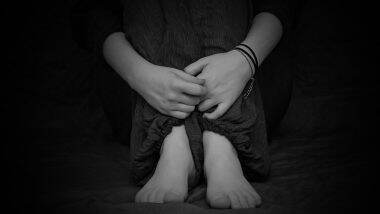 Symbolic Image (Photo Credits: File Photo)
Lucknow: Her boyfriend and two friends tried to rape a B.Sc first year student. When the girl objected to this, the furious lover, along with his companions, stabbed her 24 times with a knife. In this connection, two more youths, including the victim's lover Mohammad Kaif, have been arrested in Sarojini Nagar area on Monday. The other two people arrested are Vishal and Akash. Tripura: 4 teenagers gang-raped in Tripura, 8 youths arrested
According to reports, Kaif had called the girl on a date and had picked up the girl from near her house on this day. The girl's father was not at home at that time and her mother had gone to her maternal home in Sitapur.
DCP, Central, Somen Barma said, "Kaif told the police that his friends came to know about his meeting with the girl as he was talking to her on the phone in their presence. As per the plan, Kaif took Vishal's name. Using his brother's bike, Gaharu went to the forest area with his friends in the village.After dropping his friends there, he went to pick up the girl and then proceeded towards the place where his friends were waiting for him. When Kaif reached the spot with the girl, everyone tried to rape her."
Kaif confessed that the incident had dealt a big blow to the girl and threatened to file a police complaint. She somehow freed herself from their clutches and started running.
The accused chased and caught him. The police officer said that his friend Akash knocked him down and Vishal stabbed him several times, killing him on the spot.
Akash Yadav and Vishal Kashyap have also been arrested and the police have also recovered the knife which was used by the accused to stab the victim.
PNB Scam: Mehul Choksi's application for relinquishing Indian citizenship rejected, still an Indian citizen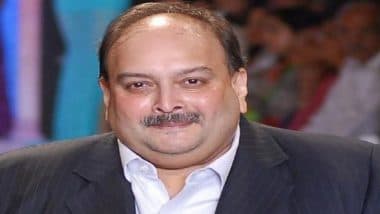 Mehul Choksi (Photo Credits-ANI Twiiter)
New Delhi, 15 June: Indian authorities have said in their affidavit filed in the Dominica High Court that Mehul Choksi's application to renounce Indian citizenship has been rejected. He is still an Indian citizen. Mehul is accused of defrauding Punjab National Bank to the tune of Rs 13,500 crore. This affidavit, filed by the Indian Embassy officials, states that the claim that he had renounced his citizenship of the country under the Indian Citizenship Act 1955 is flawed. His application has been rejected.
The 14-page affidavit, filed on June 8, said that Mehul Choksi's Indian citizenship has still not expired and therefore his claim of relinquishing Indian citizenship is contrary to Indian law and is completely false. Referring to the fact that Mehul is completely bogus in this case, it was further said that this honorable court can completely refute this false claim.
It further said, Mehul submitted his Indian passport to the High Commission of India in Georgetown, Guyana on December 14, 2018 to renounce his Indian citizenship. However, the declaration of renunciation must be registered under Section 8 of the Indian Citizenship Act, 1955. Only after this one's Indian citizenship can be terminated. As per Rule 38 mentioned in the Act, the declaration of registration has to be made to the Ministry of Home Affairs of India through the Indian Mission.
The affidavit further stated that Choksi had submitted his passport, but on January 29, 2019, several deficiencies were found in his declaration to the Indian Ministry of Home Affairs and since Mehul is wanted in India in a fraud case, he is an Indian in Guyana. The mission is being advised to consider the rejection of its declaration of abdication.