Google brought this great feature, Fake News will soon be reinstated, this is how it will work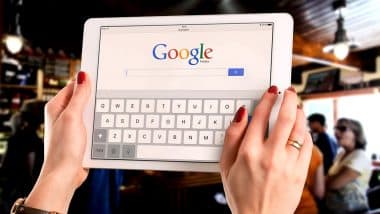 Google Chrome (Photo Credits: pixabay)
Mumbai: The most popular search engine around the world, Google (Google) is constantly bringing new features for its users. Not only this, Google is also trying to prevent the spread of false information (Fake News). These are the biggest problems for Twitter, Facebook and Google these days. Keeping this link in mind, Google is launching a new feature, on which it will prevent the spread of fake news. Due to which people will not become a victim of wrong news. Big news for Google users, now you have to do this work for login
Let us know that Twitter has started labeling the tweet under the name of Manipulated media on its platform, while Facebook has also brought many tools, which are not working right now. In such a situation, Google is trying not to spread fake news on its platform. For this, Google will link every search post with about this result. Any search result is so correct and whether you read it or not. The user will be able to get information about this.
Recently, at the I / O 2021 event, Google had told about this feature. With the help of this feature, users will have the option to source even more search results. Google is currently working on it with Wikipedia. Due to this, the content revealed in the search can be verified immediately. Users will now be able to see how a website dissects itself, then a Wikipedia page will also be associated with it.
Google has decided to use third party services for this feature. Especially Politefact and Snope. Those who do the work of fact checking. You will now get the complete information of any website on Wikipedia and that too with the latest updates daily.
If you have never heard of any site, then you can use this feature. If there is no Wikipedia description of a website, then Google will show users the additional context, which will be Google's first index site. Here Google will also give users information about how safe it is to visit that website. This feature was already launched in the US in the month of February this year. The feature will soon be available on Android, Mobile and Desktop. Experts of Google hope that after this step, success will be successful in curbing fake news to a great extent.
Samsung expects strong chip demand after Q2 results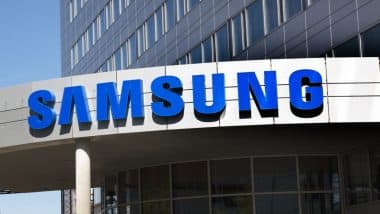 Symbolic Image (Photo Credits: Twitter)
Seoul, 29 July : Samsung Electronics on Thursday expects solid chip demand to continue in the second half of this year. After a strong performance in the second quarter, there may be some improvement in the mobile business. The world's largest memory chip and smartphone vendor said in a regulatory filing that this year's net profit stood at 9.63 trillion ($8.3 billion) in the April-June period, up 73.4 percent from a year ago. According to a Yonhap news agency report, its second quarter operating profit jumped 54.3 percent to 12.56 trillion, the biggest since the third quarter of 2018. Sales rose 20.2 percent to ₹63.67 trillion, higher over the growing period. This is the biggest for any second quarter.
On a quarterly basis, Samsung's second quarter operating profit was up 33.9 percent from the first quarter, although sales were down 2.6 percent from the previous quarter. Net profit was up 34.9 percent from the first quarter. Revenue from the semiconductor unit was 22.74 trillion won in the second quarter of the year, up 24.7 percent from a year ago, while its operating profit rose 27.6 percent to 6.93 trillion won. Its operating profit more than doubled compared to the first quarter, while sales grew 19.6 percent. Samsung said the memory business posted a significant increase in earnings over the previous quarter, led by stronger-than-expected growth in average selling prices for both DRAM and NAND chips, along with strong demand for server and PC memory. Happened. Also read: PM Modi shares clip of over 3000 blackbucks crossing the road in Gujarat's Bhavnagar, watch video
The demand for memory is likely to increase with the launch of new smartphone models, with content-per-box driving growth driving wider 5G availability, the company said. The adoption of the latest CPUs, along with the increasing demand for enterprise PCs to support new remote work dynamics, is expected to support the demand for memory for servers and PCs. For its logic chip business, Samsung said it expects its overall earnings to improve, particularly in the third quarter, due to increased demand for system-on-chip and OLED display driver IC products as the business expects strong seasonality. Sells Smartphones and TVs.
Apple iPhone: Demand for Apple iPhone increased, sales made a record $ 39.6 billion in June quarter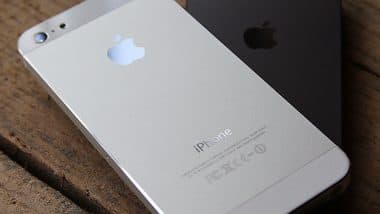 iPhone (Photo Credits: Wikimedia Commons)
Apple CEO Tim Cook has said that iPhone revenue hit a record $39.6 billion in the June quarter, growing 50 percent year-on-year. It exceeds many of your expectations. The iPhone 12 (Apple iPhone) family continues to be in high demand across the world including India. "For the iPhone, this quarter saw very strong double-digit growth across every geographic segment, and we're excited by the response our customers have received to the iPhone 12 lineup," Apple CEO Tim Cook said during the opening call on Tuesday.
"We are only in the early inning of 5G, but already this incredible performance and speed has made a significant impact on how people can get the most out of our technology," Cook said. He said, customers love the iPhone 12 for its superfast 5G speed, A14 Bionic chip and Adobe Vision camera which has never been given in any phone before. Also read: Facebook Cloud Gaming Comes To Apple Devices
Apple's CFO said, "For the Mac, despite supply constraints, we posted a June quarter record of $8.2 billion, up 16 percent over the previous year. This exceptional level of sales success is driven by very enthusiastic customer feedback for our new Mac, which is powered by the M1. The chip, which we have recently given in our new design iMac. In the services vertical, Apple has reached an all-time revenue record of $17.5 billion.
The company said that the strong growth in paid subscriptions continues. There are now over 700 million paid subscriptions to the Services on our platform. Which is more than 150 million from last year. And we have almost quadrupled the number of paid subscriptions in just four years. The iPad's performance was also up 12 percent, with revenues of $7.4 billion, despite significant supply constraints. Apple said, with the M1, the MacBook Air and several major companies have rapidly increased their revenue.
YouTube's shorts app has over 15 billion daily views: Sundar Pichai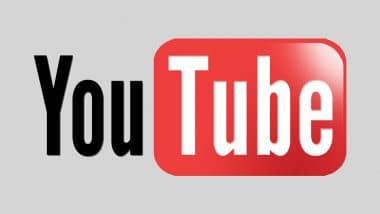 YouTube (Photo: Wikimedia commons)
New Delhi, 28 July : Sundar Pichai, CEO of Alphabet and Google, has said that YouTube Shorts, a TikTok-like short form video app, was first launched in India last year. Its users have exceeded 15 billion. The app continues to gain momentum, Pichai said during the company's earnings call for a record-breaking June quarter. We are making it available on YouTube in more than 100 countries around the world.
The YouTube Shorts platform recently added the ability for shorts creators to sample audio from YouTube videos, and said it was exploring ways to offer quick links to YouTube videos from the shorts they sampled. In April, the platform announced that it continued to gain popularity with over 6.5 billion daily views as of March. More than 3.5 billion views were received at the end of 2020. YouTube rolled out the shorts app feature in India in September last year. Also read: LG S will now sell iPhone at Korean stores: Report
In the June quarter, YouTube's ad revenue nearly doubled to $7 billion, compared to $3.8 billion in the same quarter last year. Pichai said the global shift to online video and streaming is now continuing with more than 2 billion monthly active users. More than 1 billion hours of video are watched on YouTube every day. As a result, many advertisers are reevaluating their media mix and increasing their investments in our platforms, Pichai said.