French President Emmanuel Macron was publicly slapped in a crowd, two people were detained (Watch Video)
French President Emmanuel Macron (Photo Credits: Twitter)
Emmanuel Macron Slapped by Man in Crowd: A big news is coming out about French President Emmanuel Macron. According to reports, during a visit to South-East France, President Emmanuel Macron was publicly slapped by a man in the crowd. In this case, 2 people have been detained and they are being interrogated. Let us tell you that recently a team serving the French army had instructed Emmanuel Macron. This instruction was about Islam, in which it was said that the existence of France was at stake because of the concession to the religion of Islam. This paper was published in the conservative magazine Valeurs Actuelles.
A video of this incident of a person being slapped openly by a crowd is going viral on social media. It can be seen in the video that Macron, surrounded by security personnel, is meeting people. During this, a person involved in a crowd shakes hands with the French President and then slaps him publicly. However, immediately after this incident, the security personnel who came into action caught the man and dragged him away and took him away. Also read: Facebook gave a big blow to former US President Donald Trump, account suspended for 2 years
watch video-
— Abdullah (@Aalsadah) June 8, 2021
According to French media, two people involved in the incident have been taken into custody. At the same time, French Prime Minister Jean Castex has called this incident an insult to democracy. In a video going viral on social media, Emmanuel Macron in a white shirt is meeting his well-wishers and moving forward. Meanwhile, a man standing across the iron barricades also shakes hands with the French President and slaps him.
G7 Speech: G7 leaders discuss the possibility of virus leaking from Wuhan behind the Kovid-19 epidemic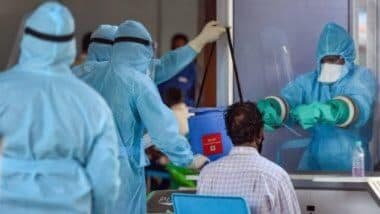 Symbolic Image (Photo Credits: File Photo)
London: World leaders who came to attend the G-7 conference held in Cornwall, Britain, discussed the possibility of the virus leaking from the laboratory in Wuhan, central China, behind the start of the Kovid-19 epidemic. At the same time, the head of the World Health Organization (WHO) says that all the hypotheses about the origin of the deadly virus are open to investigation.
Britain's Foreign Minister Dominic Raab said officials' "comparative notes" about the possibility of the pandemic spreading from the virus leaked from a laboratory in Wuhan called for more investigation.
However, he emphasized that it was spread from animal to human according to the "most reliable" information Britain has received, but acknowledged that they still do not have "the answers to all the questions". When Sky News questioned Raab on the matter on Sunday, he said, "So internationally we want the matter to be reviewed and the experts go to China to answer all the questions, so that we have the full picture, rather than That of these possible, possible, possible alternatives. Also read: G7 Speech: G-7 leaders agree on minimum tax for vaccine, China and multinational companies
"But for balance, we don't believe it came from the lab," Raab said. We believe that it is quite possible that it has passed from animal species to humans." It is noteworthy that WHO Director-General Dr. Tedros Adhanom Ghebreyesus told reporters on Saturday that during the G-7 conference held in Cornwall, health matters and This apprehension was raised in the formal session organized to trace the source of the epidemic.
He said that the main part of the session was to pay respect to the millions of people who lost their lives across the world due to the pandemic. Responding to a question, he said, "Yes, the issue of origin of the virus came up and we discussed it. "The first phase of the study of origin was not conclusive and there were four theories but no conclusions have been reached on them so far," he said. That is why we believe that all the four principles should be open and we should move to the second stage so that the origin of the virus can be traced.
(This is an unedited and auto-generated story from a syndicated news feed, likely not modified or edited by the latest staff)
G7 Speech: G-7 leaders agree on minimum tax for vaccine, China and multinational companies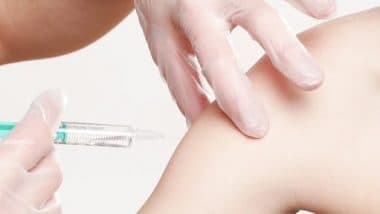 Symbolic photo (Photo Credits Pixabay)
G7 Speech: British Prime Minister Boris Johnson praised the synergy between the group's leaders at the conclusion of the G-7 summit in south-west England on Sunday. For the first time in the last two years, the group met directly. The G-7 leaders wanted to demonstrate that international cooperation has resumed after the impact of the pandemic and the unpredictable attitude of former US President Donald Trump. G-7 leaders also wanted to show that the group's Canada, France, Germany, Italy, Japan, Britain and the United States are good friends for poor countries compared to authoritarian rivals such as China.
Johnson said the G-7 would demonstrate the value of democracy and human rights to the rest of the world and "help the world's poorest countries to develop themselves in a green and sustainable way," following a three-day meeting off the Cornwall coast. "It's not enough for us to bask in our laurels and talk about how important those values ​​are. It's not about imposing our values ​​on the rest of the world," he told reporters. As we have got an opportunity to demonstrate to the rest of the world the benefits of democracy and freedom and human rights. Also read: Sputnik V Vaccine: Serum Institute seeks permission from DCGI to make Sputnik-V vaccine
Johnson said one billion doses of anti-Covid-19 vaccines would be supplied to countries by the end of 2022, both directly and through an international 'Covax' initiative. Despite this commitment, the World Health Organization (WHO) has said another 11 billion more doses are needed to vaccinate at least 70 percent of the world's population and end the pandemic.
The G-7 countries also discussed imposing at least 15 percent global tax on multinational companies trying to avoid tax. The US lobbied for a minimum tax, and President Joe Biden believes that working together, the convention can support a more fair global economy. "With respect to China and for competition, we will continue to consult on a collective approach to challenging anti-market policies and practices that undermine the fair and transparent order of the global economy," the group said in a release on Sunday. .
The leaders said they would ask China to respect human rights and fundamental freedoms in Xinjiang and Hong Kong. China is accused of violating the rights of minority Uighurs in Xinjiang. Johnson, who hosted the conference, wanted the three-day conference to raise the flag of 'Global Britain' again. The conference was also clouded by the ongoing controversy over the post-Brexit deal. EU leaders and US President Joe Biden expressed concern over UK-EU tensions over Northern Ireland.
The last G-7 summit was held in France in 2019. Last year this conference could not be held in America due to the Corona virus epidemic. The leaders who came to attend the conference were given a grand welcome by Queen Elizabeth II on the first day and on the second day the 'Royal Air Force Red Arrows' displayed their skills in the air.
America's allies have also heaved a sigh of relief that America has returned to the international stage again after Trump's tenure. Johnson called Biden a "breath of fresh air" at the G-7 summit. French President Emmanuel Macron said after talks with Biden, "It is wonderful to see that the US President has participated in this group and expressed his willingness to cooperate."
(This is an unedited and auto-generated story from a syndicated news feed, likely not modified or edited by the latest staff)
The goal of eliminating HIV in children is still a long way off, some commitments must be met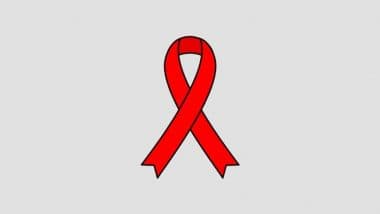 Symbolic Image, (Photo Credits: PIXABAY)
Durban/Cape Town, 13 June : (The Conversation) World leaders under the auspices of the United Nations have recently re-emphasised their commitment to ending AIDS. This new phase raises hope for the future provided the commitments made are fulfilled. The accepted political declaration and its recommendations offer strategies to end mother-to-child transmission of HIV and pediatric AIDS. These include dealing with the discrimination faced by adolescents living with HIV. The commitments also include an interim goal of reducing the viral load (the amount of virus present in the blood of an infected person) by 75 percent of all children living with HIV (human immunodeficiency virus) by 2023.
An increased emphasis on strategies and advanced equipment to detect and test children with HIV is a welcome move. These include early diagnostic screening of newborns at the care centre, family screening and self-examination to identify older children and adolescents who are not receiving treatment. If history is seen, children are among the most ignored groups affected by HIV. The pediatric targets set for 2020 were largely not met. For example, the HIV treatment coverage rate for children by 2020 was 95 percent. But till 2019, only 53 percent of the children were getting treatment. In 2020, 150,000 children are estimated to be infected with HIV worldwide. The target was to bring the cases of infection to 20,000. Also read: Corona Vaccine: Health Ministry said – more than one crore 53 lakh vaccines are still available with the states
Failure to meet these goals is a global failure. The situation was made worse by the COVID-19 global pandemic, which disrupted HIV-related services for children and pregnant women in 2020. Failure to meet these targets for children and adolescents in sub-Saharan Africa, with 90 percent of children living with HIV, means new cases of infection will continue to rise and AIV-related deaths remain a frightening reality for many decades to come. I can keep coming. The high-level meeting of the United Nations in June 2021 brought an opportunity to put the Pediatric HIV Action Plan back on track. The new political announcement was made in consultation with member states, communities and partners from nearly 160 countries and HIV statistics. The result of excessive analysis of .
In line with the 2021 Political Declaration, it is emphasized that national governments review their national strategies and commit to providing resources to address these key pediatric HIV issues. These issues are: prevention of transmission of infection from mother to child, screening and treatment of HIV in children and prevention and treatment of tuberculosis (TB) and HIV. Prevention of Vertical Transmission Programs to prevent mother-to-child transmission of HIV have been increased. But this transmission is increasing in many African countries. Another similar concern is that antiretroviral (anti-rotavirus) therapy coverage for pregnant women with HIV is much lower (less than 50 percent) in West and Central African countries such as Nigeria and Angola compared to South Africa. In 2017, one in five babies born to mothers living with HIV were becoming infected with HIV during birth or during breastfeeding, a very worrying situation. Also read: Madhya Pradesh: Kinnar arrested for hurting religious sentiments
We advocate for better planning for comprehensive HIV prevention during pregnancy and lactation, access to 'Preexposure Prophylaxis' (PrEP) and other innovative prevention technologies. According to the guidelines of the World Health Organization (WHO), pregnant women should be tested for HIV multiple times during pregnancy and women who are found infected should be started on antiretroviral therapy immediately. Pediatric HIV Testing and Treatment
In the year 2020, 74,000 children were infected in East and South Africa. And 46,000 children under the age of 15 died due to AIDS. It is extremely important that all newborn babies exposed to HIV are tested at the age of four to six weeks. Treatment should be started for all those who are infected with HIV because without treatment 50 percent of children will die within the age of two years.
TB and HIV in children
TB is the leading cause of illness and death in children living with HIV. Children under the age of 15 years account for 12 percent of the 10 million cases of TB worldwide. TB prevention therapy is proven and effective, especially in young children. But only 27 percent of the 1.3 million children under the age of five got this therapy in 2018. TB is a very dangerous infection in children living with HIV. Those whose immune system is very weak are at five times more risk of getting TB. In view of the problems faced by pediatric HIV related services due to the upcoming waves of COVID-19, there is a need to prioritize the prevention of vertical infection and pediatric screening and treatment services to achieve the new commitments. These commitments can be met through strong community-led responses with the government, increasing household and donor funding for HIV and AIDS, particularly for low-income countries, and mobilizing resources for pediatric HIV and TB related services.