Fierce fire broke out in chemical company, 15 fire engines found control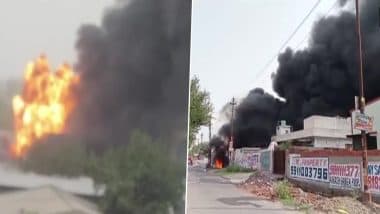 A fire broke out in a factory in Greater Noida's Surajpur Industrial area (Photo Credits: ANI)
Greater Noida, June 8 : A fire broke out in a chemical company located in Surajpur of Greater Noida on Tuesday morning. Due to the presence of chemicals in the company, the fire took a formidable form. On information, 15 fire brigade vehicles reached the spot. The fire has been brought under control after 2 hours of hard work. A sudden fire broke out in the company on Tuesday morning, causing panic in the surrounding area, at 8.20 am. Firefighters received information about the fire.
In this fierce fire, the company has completely burnt down. At present, it is not known what caused the fire, Gautam Budh Nagar's Chief Fire Officer (CFO) Arun Kumar Singh told IANS that the fire broke out in the morning in a company called RS Chemical. The work of thinner (chemical) was done in this company. It is very flammable. Also read: COVID-19 Update: After two months, less than one lakh new cases of Kovid-19 were reported in the country
Uttar Pradesh: Fire breaks out at a factory in Surajpur Industrial area of ​​Greater Noida. pic.twitter.com/aTrssjdPNJ

— ANI_HindiNews (@AHhindinews) June 8, 2021
The information was received at 8.20 am, after which the fire has been brought under control after 2 hours of hard work. No casualties have been reported due to the fire. The company is spread over 1 thousand square feet.
Karnataka: Policemen thrashed mentally challenged man, eight personnel suspended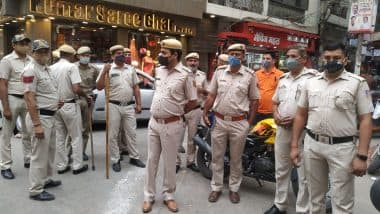 Police (Photo Credits: Twitter)
Madikeri (Karnataka), June 13 : A 50-year-old mentally challenged man was allegedly thrashed to death by policemen in Madikeri city last week for violating lockdown rules. A senior police official said on Sunday that eight policemen have been suspended following the incident. Karnataka Southern Range Inspector General of Police Praveen Madhukar Pawar told reporters here that a case was registered against the policemen on the complaint of Robin D'Souza, the brother of the deceased.
He said that the Deputy Superintendent of Police of Virajpet submitted a report against eight policemen, on the basis of which all of them have been suspended. Pawar said, "Investigation is being done by the sub-divisional officer (SDM). As per the guidelines of the National Human Rights Commission, we are handing over the matter to the CID." Family members told that Roy D'Souza was mentally challenged and was living with his mother while his brother Robin was in Bengaluru. Also read: Mumbai: NCB raids Bakery in Malad, cake-pastry mixed with drugs and supplied to high profile people
They told that Roy ran away from his house late on June 8. The policemen saw him roaming around and questioned him for violating the rules of lockdown and beat him up. The family said that on the morning of June 9, his mother was called to the police station, where Roy was lying unconscious. He was first taken to the local private hospital and then to the district hospital where he died. He told that as soon as he got information about the incident, Robin came to Madikeri and lodged a complaint with the Superintendent of Police, Kshama Mishra.
Congress MLA accuses government of tapping MLAs' phones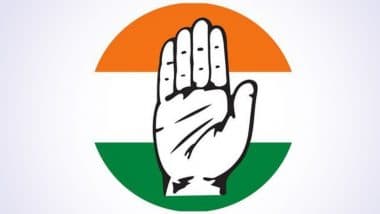 Symbolic Image (Photo Credits: Twitter)
Jaipur, June 13 : Congress MLA Ved Prakash Solanki has accused the Ashok Gehlot-led state government of tapping the phones of some MLAs. Without naming any of the MLAs who complained about the phone tapping, Solanki, a staunch supporter of Congress leader Sachin Pilot, said the MLAs fear being trapped by agencies. Congress MLA from Chaksu assembly constituency of Jaipur, Solanki told reporters, "I don't know whether my phone has been tapped or not. Some MLAs told me that their phones were being tapped. I do not even know whether the state government is involved in phone tapping or not. Several officials have alerted them (MLAs) that it seems that an attempt is being made to implicate them.
He further said, "Some of these MLAs have also informed the Chief Minister about the matter." He said that he does not know whether the MLAs have technical knowledge or not or there is any such app through which they can get their phones tapped. Information has been received. On the statement of the MLA, the opposition BJP said that the Congress is intimidating its own MLAs. BJP state president Satish Poonia tweeted, "Today again a Congress MLA is saying that 'many MLAs are saying that their phones are being tapped, they are being spied on', Congress should tell who are these MLAs? He said, on the lines of "So Jaa Beta Gabbar Aa Jayega", the Congress is scaring its own MLAs. Tell Congress when Gabbar will come? Also read: Mumbai: NCB raids Bakery in Malad, cake-pastry mixed with drugs and supplied to high profile people
Deputy Leader of Opposition in the Assembly Rajendra Rathod said, "Gehlot government is again scaring public representatives." The pain is evident. Do not know when what will happen…" It is worth noting that in July last year, Pilot and 18 Congress MLAs had revolted against Chief Minister Ashok Gehlot. He had leveled many allegations against the government including illegal phone tapping. During that time, Gehlot's Officer-in-Charge (OSD) Lokesh Sharma shared some audio clips of telephonic conversations, which gave rise to these allegations.
Mumbai: NCB raids a bakery in Malad, cake-pastry mixed with drugs and supplied to high profile people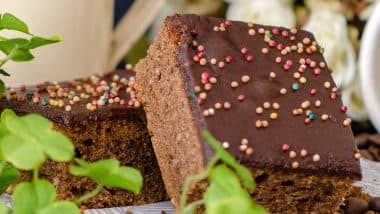 Symbolic photo (Photo: ANI)
Mumbai: Narcotics Control Bureau (NCB) raided a bakery located in Malad, Mumbai. In this bakery, drugs cakes, drugs pasties were being made and supplied to high profile people. After coming to know about the bakery, NCB officials raided. The Narcotics Control Bureau got information about this and raided the bakery. The agency revealed that this is the first case in India in which drugs are being used in cakes.
During the raids conducted last night, NCB caught three people including a woman. The agency said that all three are being questioned. The NCB Mumbai official also said that the agency is disseminating drugs to high-profile people, including youth, through brownie weed cakes.
NCB exposes Drugs Bakery
Maharashtra: NCB Mumbai says it busted a city-based marijuana cake making bakery, seized 830 grams of edible weed brownie & 160 grams of marijuana, and intercepted three persons including a woman last night.

The trio is being questioned, the agency says.

— ANI (@ANI) June 13, 2021
According to the information received, NCB had received information regarding the supply of drugs in the bakery. No one suspects that drugs were being delivered by placing them inside cakes, pastries and brownies. Bakery products were distributed in high-profile areas.
NCB Mumbai told that the youth have adopted a new trend of drugs these days. Brownie weed is being baked in the cake. What the youth are eating. This is the first case in the country in which edible weed is being used in cakes.
NCB has recovered 830 grams of Weed Brownie and 160 grams of Marijuana from the bakery. So far three people have been arrested in the case. All three are being interrogated.