Education Ministry launches online module to track out-of-school children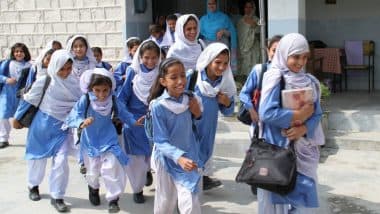 School/Symbol Photo (Photo Credits: Twitter)
New Delhi, June 11: The Ministry of Education (MoE) on Friday launched an online module for collecting information on out-of-school children that will facilitate admission to age-appropriate schools for children in the age group of 6-14 years. The ministry also said that for the first time in the 2021-22 session, financial assistance will be provided to out-of-school children in the age group of 16 to 18 so that they can continue their education through open or distance education medium. Union Education Minister Ramesh Pokhriyal 'Nishank' tweeted, "Taking care of every student of India is the top priority of our government. Accordingly, the Department of School Education and Literacy has developed an online module to collect the information of out-of-school children identified by each state or union territory and these data will be organized on the management portal with special training centers. "
He said, "The information of each identified out-of-school child and special training centers should be uploaded at the block level under Block Resource Coordination. Quarterly progress report and user manual have been shared on the portal." In a letter to the education secretaries of all states and union territories, the ministry said that out-of-school children, special training centers and their progress should be certified by the District Magistrate or any appropriate officer authorized by the DM.
Also read- Country News | Girls' enrollment in higher education increased by 18 percent: Education Ministry survey
"In order to facilitate age friendly admission of out-of-school children in the age group of six to 14 in regular schools, financial provisions have been made in the 'Samagra Shiksha' scheme so that they are included in the mainstream in schools," the letter said Special training may be arranged to bridge the gap between teaching and learning.
(This is an unedited and auto-generated story from a syndicated news feed, likely not modified or edited by the latest staff)
West Bengal: BJP leader Shubhendu Adhikari reaches Calcutta HC demanding cancellation of FIR in tarpaulin theft case
West Bengal: BJP leader Shubhendu Adhikari reaches Calcutta HC demanding cancellation of FIR in tarpaulin theft case
West Bengal: Leader of Opposition Suvendu Adhikari moves Kolkata High Court seeking directions to quash FIR registered against him in Tarpaulin theft case. Matter to be heard on June 22

— ANI (@ANI) June 14, 2021
(With SocialLY get the latest breaking news, viral trends and all the news related to the world of social media. Here you will get live information about every content that is going viral on Twitter, Instagram and YouTube. The post shown above is unedited content, which can be sent directly to social media. Taken from the accounts of media users. Not modified or edited by Latestly staff. Social media posts do not represent the views and sentiments of Latestly, We assume no responsibility or liability for any content contained in this post do not accept.)
Atmanirbhar Bharat: Women of Paharia tribe are becoming self-sufficient by doing leaf business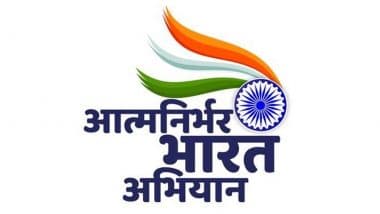 Atmanirbhar Bharat (Photo Credits: Twitter)
New Delhi: Due to the efforts of the government, social and economic changes are taking place in the country at a fast pace, due to which half of the population is also benefiting. In Jharkhand, women of similar aspirational districts are becoming self-reliant (Atmanirbhar). The tribal and primitive tribe hill women of remote rural areas of Pakur made the leaf plate business a means of becoming self-reliant during the Corona period. Atmanirbhar Bharat: PM Modi sought the cooperation of scientists in realizing the dream of self-reliant India
Making a leaf plate changed the standard of living
These women are earning a good income by collecting Sal leaves from the forests, making plates from those leaves and selling them in weekly haat markets and hotels. Hundreds of rural women are associated with this business, this has not only changed their standard of living but has also improved their children's upbringing.
Earlier, only leaves were sold
It is worth mentioning that Sal trees are largely present on the mountains of Littipada and Amdapara blocks of Pakur district of Santhal Pargana division. Till a few years ago, outside traders used to make huge profits by buying sal leaves very cheaply from the local people.
Self-reliance being made by making leaf plate itself
Seeing the prospect of business of leaf plates, the Rural Development Department formed a group of women through JSLPS and trained them to make leaf plates, after which the women themselves took the path of self-reliance by making leaf plates and selling them in the markets.
Apart from MNREGA, during Kovid, clusters have been identified to connect rural women with self-employment. He told that apart from giving training to some women groups to make leaf plates, they were also helped financially and mechanically so that they can grow their business and become self-reliant.
Advice being given to increase production
In this regard, Kuldeep Choudhary, Deputy Commissioner of Pakur, says that by identifying women who are associated with this business, they are providing better employment opportunities by providing them more advice. For this, instructions have been given to the concerned Block Development Officers, that as many types of mass such programs are held, their group can be supplied easily so that production can be made easy.
It is evident from these efforts of women that half the population living in the forests on the inaccessible mountains has shown that if given the opportunity, they too can become self-supporting and make an important contribution in the new construction of the society despite the dire circumstances of the Corona period.
Tamil Nadu Unlock: CM MK Stalin's big statement, said – relaxation will be withdrawn if the rules are not followed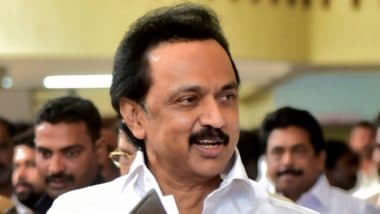 CM MK Stalin (Photo credits: ANI)
Chennai: Tamil Nadu Chief Minister MK Stalin has warned the people of the state that if the Corona Protocol is not followed, the relaxations implemented from Monday can be withdrawn. In a video appeal released on June 14, the Chief Minister of Tamil Nadu said that the norms have to be followed with relaxation in the lockdown, failing which the lockdown can be withdrawn at any time. Tamil Nadu: Permission has been given to open parks, salons, beauty parlors, spas and tea shops from 6 am to 5 pm from today in 27 districts including Chennai.
Stalin said if people follow the rules, the state can go ahead and steps can be taken to open schools and colleges along with allowing the service of public transport.
However, he thanked the people of Tamil Nadu for adhering to the restrictions during the last few weeks and said that the restraint shown by the people has helped in reducing the number of COVID positive cases.
The Chief Minister of Tamil Nadu also said that people should not ignore the norms of Kovid. He also called upon people not to crowd in front of tea shops. He also said that despite heavy criticism, the government has opened liquor shops to prevent people from consuming illegal and smuggled liquor.