Do not take the risk of not getting the vaccine for fear of blood clots, there may be trouble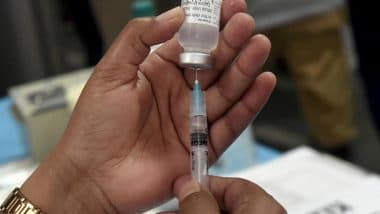 Corona Vaccine (Photo credits: PTI)
Melbourne, 10 June : (The Conversation) As hematologists, we care for many patients who have had prior blood clots or who take blood thinners. They are often asked: "Should I get the AstraZeneca vaccine" The answer is usually a definite "yes". The blood clots we have seen after AstraZeneca Vaccine are very different from clots that form due to thrombosis of veins or pulmonary embolism, or heart attacks and strokes. People with a history of these types of conditions do not appear to be at any risk of getting the AstraZeneca vaccine. In fact, people in this group may be at higher risk from COVID-19, so vaccination should not be delayed.
First, how do blood clots form?
Blood flows through the vessels of our body as a liquid, carrying oxygen, nutrients, proteins and immune cells to every organ. But if we get injured or undergo surgery, our body needs to stop the bleeding from the wound. Our blood has components that work to convert it from a liquid to a semi-solid clot in a matter of seconds. At the first sign of damage, the smallest of the blood cells – platelets – stick to the wall of the damaged blood vessel, and together with the damaged wall, the clotting proteins that have accumulated there stop the bleeding from the wound. Huh.
clots in the veins
Sometimes the natural process of clotting in the blood and the anticoagulant process becomes unbalanced, increasing the risk of blood clots forming in a person's veins. It can happen in the following people:
— patients with cancer or infection
— pregnant women
— taking the contraceptive pill containing estrogen
— who are unable to walk after surgery or major trauma
— Those who have inherited such circumstances.
In all these cases, an abnormal blood clot may develop in the deep veins of the thigh and groin (thrombosis of the veins), or in the lungs (pulmonary embolism). In addition, blood clots are rarely formed in other places – for example, in the veins of the abdomen or brain. Also read: Corona slows down in UP, CM Yogi is keeping a direct eye on Ground Zero, important meeting with Team-9
arterial clots
The arteries that supply blood to the heart, brain, and lower limbs can usually become narrowed due to risk factors including smoking, diabetes, and high blood pressure and cholesterol.
A clot that forms in these places can obstruct blood flow, which can lead to a heart attack or stroke.
What is TTS?
AstraZeneca Vaccine is associated with a rare condition called thrombocytopenia syndrome or thrombosis with TTS. Cases of this condition have also been reported after the Johnson & Johnson Kovid vaccine, although it is not available in Australia. We now know a lot more about this situation than a few months ago. TTS is caused by an abnormal immune response, which results in the development of an antibody directed at platelets (blood cells that stop bleeding). This causes platelets to become overactive, which causes blood clots to form in the body, which can also form in places where we don't usually see clots, such as the brain or abdomen. ALSO READ: COVID-19 Update: Retail sales of passenger vehicles down 59 percent in May due to COVID-19: FADA
Platelets are also consumed in this process, as a result of which the number of platelets decreases. "Thrombosis" refers to clotting, and "thrombocytopenia" refers to a low platelet count. The Australian Technical Advisory Group on Immunization (ATAGI) recently estimated the risk of getting the AstraZeneca vaccine in Australia for people aged 50 and older, with a TTS risk of 1.6 per 100,000 doses. However, this figure may change because now more people have been given the vaccine. Fortunately, rapid progress has been made in the diagnosis and treatment of TTS. Doctors now know about its symptoms. Most TTS patients in Australia have recovered or are recovering.
don't delay getting vaccinated
There is no evidence that people who have had blood clots in the past or have an inherited condition, or who take blood thinners or similar medicines, are at an increased risk of getting TTS. It is important to remember that people with risk factors for heart attack and stroke, including diabetes and high blood pressure, increase the risk of developing severe COVID-19 when infected. In addition, COVID itself makes the blood more "sticky" and significantly increases the risk of blood clots. That's why we advise our patients: Even if you have had a deep vein thrombosis, pulmonary embolism, heart attack or stroke before, you are not at risk of TTS from vaccination. You should get vaccinated as soon as you are eligible.
Biden-Putin Meeting: Agreed on sending ambassadors of both countries back to their posts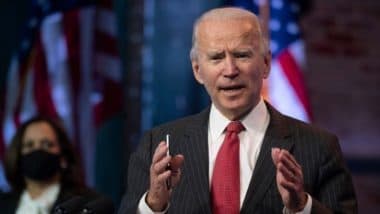 Biden (Photo Credits: Getty Images)
Putin said there was "no animosity" during the talks, which ended in less time than expected. Both sides had said that they expected the meeting to last four to five hours but the meeting between the two leaders lasted less than three hours. This included a preliminary meeting in which both the president and the two had top aides. After the meeting ended, Putin held a one-on-one press conference to explain the results, while Biden addressed reporters separately. Putin acknowledged that Biden raised human rights issues with him, including the case of opposition leader Alexei Navalny. Putin defended Navalny's prison sentence and repeatedly asked questions about his mistreatment of Russian opposition leaders, referring to the domestic turmoil in the US including the 'Black Lives Matter' protests and on the capitol on January 6. Violence is involved.
Putin said he and Biden agreed to start talks about a new 'START' treaty limiting nuclear weapons that could potentially replace it after it expires in 2026. Washington halted talks with Moscow in 2014 in response to Russia's annexation of Ukraine's Crimea and support for separatists in eastern Ukraine. Talks resumed in 2017, but did not succeed in expanding the new START treaty during the Trump administration. The Russian president said they had agreed to send their ambassadors back to their respective deployments. The two countries had in recent months withdrew their top ambassadors from Washington and Moscow due to deterioration in relations. Russian Ambassador to the US Anatoly Antonov was recalled from Washington nearly three months ago after Biden called Putin a murderer. US Ambassador to Russia John Sullivan left Moscow about two months ago. Putin said ambassadors are expected to return to their posts in the coming days. Also read: America: Thousands of Indian students have taken visa 'appointments' in July, August – US Embassy
Putin also said that the two sides have agreed in principle to start consultations on cyber security issues. However, he denied US allegations that the Russian government was responsible for recent high-profile hacks against business and government agencies in the US and around the world. The meeting between Biden and Putin on Wednesday took place in a Swiss mansion on the banks of a lake. The meeting took place at a time when both the leaders said that the relations between their countries were at the lowest level ever. Before the start of the meeting, both the leaders briefly appeared before the media and termed it as a meeting between two great powers and said that face-to-face meeting is always better. Putin said he hoped the meeting would be fruitful. However, during this time both the leaders were seen avoiding looking directly at each other in front of the cameras.
Coronavirus Pandemic: Global cases of corona increased to 17.69 crores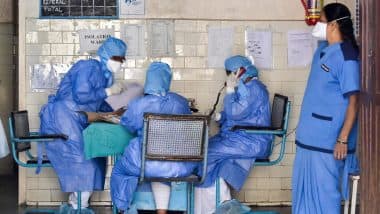 Corona Ward (Photo Credits: PTI)
Washington, June 17 : The global cases of corona have increased to 17.69 crores. At the same time, the death toll from this epidemic has increased to 38.3 lakh. Johns Hopkins University gave this information. In its latest update on Thursday morning, the University's Center for Systems Science and Engineering (CSSE) revealed that the current global corona cases and death toll have risen to 176,960,993 and 3,830,127 respectively.
According to the CSSE, the US remains the most affected country with the world's highest number of cases and deaths at 33,498,145 and 600,648 respectively. India ranks second in terms of infection with 33,498,145 cases. The other worst-hit countries with more than 3 million cases are Brazil (17,628,588), France (5,809,319), Turkey (5,348,249), Russia (4,605,805), UK (4,605,805), Italy (5,189,260), Argentina (4,198,620), Colombia (3,829,879), Spain (3,749,031), Germany (3,726,767) and Iran (3,060,135). Also read: Monsoon Alert: Heavy rain forecast in Mumbai, Thane and Palghar in next 3 hours
In terms of deaths, Brazil is second with 493,693 deaths. More than 100,000 people have died in India (379,573), Mexico (230,624), UK (128,190), Italy (127,153), Russia (125,443) and France (110,740).
UPDATE: Death toll in Nepal floods rises to 7, many still feared missing
Kathmandu, June 16: The death toll in the floods in Sindhupalchok district in central Nepal has risen to seven. Apart from this, there is still a possibility of missing many people. It is being told that the flood has originated from the main source of the Melmachi and Indravati rivers.
#UPDATE | Nepal: Death toll rises to 7 and many feared missing as flood continues to wreak havok in Sindhupalchok district.

(Latest visuals) pic.twitter.com/XNT4IxCBz9

— ANI (@ANI) June 16, 2021
(With SocialLY get the latest breaking news, viral trends and all the news related to the world of social media. Here you will get live information about every content that is going viral on Twitter, Instagram and YouTube. The post shown above is unedited content, which can be sent directly to social media. Taken from the accounts of media users. Not modified or edited by Latestly staff. Social media posts do not represent the views and sentiments of Latestly, We assume no responsibility or liability for any content contained in this post do not accept.)