Delhi: Manish Sisodia's allegation, said- BJP is interested in saying good and bad to Kejriwal instead of saving the theft of ration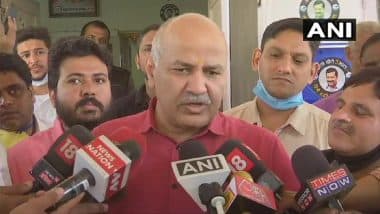 Manish Sisodia | file photo | (Photo Credits-ANI Twitter)
New Delhi: Delhi Deputy Chief Minister Manish Sisodia on Sunday alleged that the Bharatiya Janata Party (BJP) is interested in "abusing" Chief Minister Arvind Kejriwal instead of stopping the theft of ration in the country. He also alleged that the saffron party was behind the theft of ration of 80 crore people in the country. The senior Aam Aadmi Party (AAP) leader told reporters, "I saw the press conference of BJP spokesperson Sambit Patra. He did not mention the theft of ration in the country and instead made a scathing and humiliating attack on Arvind Kejriwal.
Earlier, Kejriwal had claimed that the scheme of door-to-door delivery of ration has been stopped by the Center and appealed to Prime Minister Narendra Modi to allow it for the benefit of 70 lakh people of Delhi. Sisodia said the BJP wants to continue ration theft in the country and its leaders will "abuse" anyone who questions it, as Patra did to Kejriwal.
He claimed that the BJP-led central government has no interest in conducting an inquiry into black marketing of ration. "He is in favor of the pseudo-rationing economy to flourish. Congress looted our poor for 70 years and now BJP is doing the same thing.
He claimed that the Center has issued an order allowing state governments to charge an additional Rs 3 for providing ground wheat to the people. distributes. He said, "If the BJP-ruled state government takes three rupees extra, then everything is fine, but if the Delhi government decides to deliver ration to the homes of the poor, then they have a big problem.
(This is an unedited and auto-generated story from a syndicated news feed, likely not modified or edited by the latest staff)
Atmanirbhar Bharat: Women of Paharia tribe are becoming self-sufficient by doing leaf business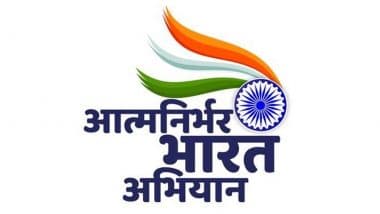 Atmanirbhar Bharat (Photo Credits: Twitter)
New Delhi: Due to the efforts of the government, social and economic changes are taking place in the country at a fast pace, due to which half of the population is also benefiting. In Jharkhand, women of similar aspirational districts are becoming self-reliant (Atmanirbhar). The tribal and primitive tribe hill women of remote rural areas of Pakur made the leaf plate business a means of becoming self-reliant during the Corona period. Atmanirbhar Bharat: PM Modi sought the cooperation of scientists in realizing the dream of self-reliant India
Making a leaf plate changed the standard of living
These women are earning a good income by collecting Sal leaves from the forests, making plates from those leaves and selling them in weekly haat markets and hotels. Hundreds of rural women are associated with this business, this has not only changed their standard of living but has also improved their children's upbringing.
Earlier, only leaves were sold
It is worth mentioning that Sal trees are largely present on the mountains of Littipada and Amdapara blocks of Pakur district of Santhal Pargana division. Till a few years ago, outside traders used to make huge profits by buying sal leaves very cheaply from the local people.
Self-reliance being made by making leaf plate itself
Seeing the prospect of business of leaf plates, the Rural Development Department formed a group of women through JSLPS and trained them to make leaf plates, after which the women themselves took the path of self-reliance by making leaf plates and selling them in the markets.
Apart from MNREGA, during Kovid, clusters have been identified to connect rural women with self-employment. He told that apart from giving training to some women groups to make leaf plates, they were also helped financially and mechanically so that they can grow their business and become self-reliant.
Advice being given to increase production
In this regard, Kuldeep Choudhary, Deputy Commissioner of Pakur, says that by identifying women who are associated with this business, they are providing better employment opportunities by providing them more advice. For this, instructions have been given to the concerned Block Development Officers, that as many types of mass such programs are held, their group can be supplied easily so that production can be made easy.
It is evident from these efforts of women that half the population living in the forests on the inaccessible mountains has shown that if given the opportunity, they too can become self-supporting and make an important contribution in the new construction of the society despite the dire circumstances of the Corona period.
Tamil Nadu Unlock: CM MK Stalin's big statement, said – relaxation will be withdrawn if the rules are not followed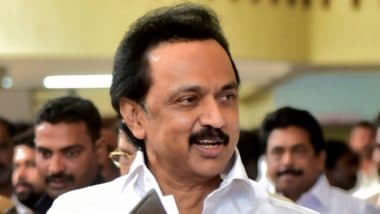 CM MK Stalin (Photo credits: ANI)
Chennai: Tamil Nadu Chief Minister MK Stalin has warned the people of the state that if the Corona Protocol is not followed, the relaxations implemented from Monday can be withdrawn. In a video appeal released on June 14, the Chief Minister of Tamil Nadu said that the norms have to be followed with relaxation in the lockdown, failing which the lockdown can be withdrawn at any time. Tamil Nadu: Permission has been given to open parks, salons, beauty parlors, spas and tea shops from 6 am to 5 pm from today in 27 districts including Chennai.
Stalin said if people follow the rules, the state can go ahead and steps can be taken to open schools and colleges along with allowing the service of public transport.
However, he thanked the people of Tamil Nadu for adhering to the restrictions during the last few weeks and said that the restraint shown by the people has helped in reducing the number of COVID positive cases.
The Chief Minister of Tamil Nadu also said that people should not ignore the norms of Kovid. He also called upon people not to crowd in front of tea shops. He also said that despite heavy criticism, the government has opened liquor shops to prevent people from consuming illegal and smuggled liquor.
Karnataka: Yediyurappa government will give Rs 1 lakh if ​​a working member of a BPL family dies of COVID
In Karnataka, on the death of an adult working member of a Below Poverty Line (BPL) family, a compensation of Rs.
If an adult working member from a Below Poverty Line (BPL) family dies due to COVID, one member will get Rs 1 lakh compensation: Karnataka CM BS Yediyurappa

(file photo) pic.twitter.com/7UNnjnsEPo

— ANI (@ANI) June 14, 2021
(With SocialLY get the latest breaking news, viral trends and all the news related to the world of social media. Here you will get live information about every content that is going viral on Twitter, Instagram and YouTube. The post shown above is unedited content, which can be sent directly to social media. Taken from the accounts of media users. Not modified or edited by Latestly staff. Social media posts do not represent the views and sentiments of Latestly, We assume no responsibility or liability for any content contained in this post do not accept.)