Cricket History: It is not only difficult but impossible to break these records of cricket.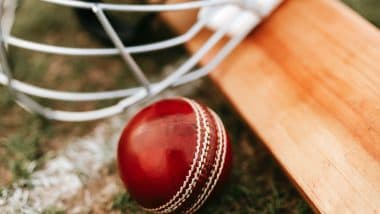 Symbolic Image (Photo Credits: Pexels)
Mumbai: It is often said in cricket that records are made here only to be broken. If no batsman or bowler makes a record, then other players like to break that record. But some records have been made which are not difficult but impossible to break. ICC WTC Final 2021: Australia's legendary player claims, New Zealand can benefit because of this in the final of WTC
Have a look at these records-
Master Blaster Sachin Tendulkar's 100 International Centuries
Master Blaster Sachin Tendulkar is considered one of the greatest batsmen in the world. Sachin Tendulkar has 100 international hundreds to his name. It is also very difficult to break this record of his. But even if someone does this, then he will be the second player after Sachin to do so. But Sachin is the first player to reach 100 international centuries. In such a situation, no one will be able to break his record. He will always be the first player to do so.
Sir Don Bradman averages 99.94
Sir Don Bradman of Australia was one of the best batsmen in the world. He will always be remembered for his excellent batting average, which is 99.94 in 52 Tests. Even coming close to this average of his looks very difficult for the batsmen. It is not only difficult but impossible to break this record too.
longest test match
Let us tell you that this is one of the most unique cricket records. Which is not only difficult but impossible to repeat now. This match took place in the year 1939 in Durban between South Africa and England. This is the longest Test match running from 3 March to 14 March.
longest over
Pakistan's fast bowler Mohammad Sami did the longest over of 17 balls in an ODI against Bangladesh. He bowled seven wides and 4 no balls and conceded 22 runs in it. No one would like to break this record either.
Wilfred Rhodes retires at the age of 52
This unique record has been registered by Wilfred Rhodes. He is the oldest player to play Test cricket till date. He played his last Test at the age of 52. It would be very difficult for anyone to maintain their fitness for 52 years.
IND (W) vs ENG (W) 1st Test Day 1: Fifties from Captain Heather Knight and Tammy Beaumont, England scored 6/269 on the first day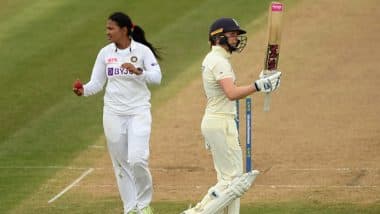 India vs England women's players (Photo Credits: ICC)
Bristol, 16 June: Fifties from captain Heather Knight (95) and Tammy Beaumont (66) helped England women's team take six wickets in the first innings till the end of day's play on Wednesday on the first day of the one-off Test against India at the County Ground here. But scored 269 runs. Till the stumps, Sophia Dunkley scored 12 runs off 47 balls with the help of a four and Katherine Brunt scored seven runs in 30 balls. Sneh Rana, playing the debut match for India, took three wickets, while Deepti Sharma has taken two and Pooja Vastrakar has taken one wicket so far. Earlier, England won the toss and elected to bat and Lauren Winfield Hill and Beaumont put on a 69-run partnership for the first wicket to give the hosts a good start. Even before this partnership could get bigger, Vastrakar gave the first blow to the English team by dismissing Winfield. Winfield scored 35 runs in 63 balls with the help of four fours and two sixes.
The England team had scored 86 runs for one wicket till the lunch break and continued its impressive performance in the second session as well. Beaumont shared a 71-run partnership with Knight for the second wicket. However, Sneh ended his innings by dismissing Beaumont. Beaumont scored 66 runs in 144 balls with the help of six fours. After this, in the third session, Knight shared a 90-run partnership for the third wicket with Natalie Sciver. Deepti gave England the third blow by dismissing Skiver (42).
Also read- Country News | Last year's ICC T20 World Cup prize money will be given to the Indian women's team this week.
Shortly after this, Sneh dismissed wicket-keeper batsman Amy Allen Jones (1). Deepti sent Knight to the pavilion on his way to a century. Knight scored 95 runs in 175 balls with the help of nine fours. After Knight returned to the pavilion, Sneh staggered England's innings by dismissing Joycea Elvis (5).
Big statement of Vice-captain Ajinkya Rahane, said- I have reached here only because of criticisms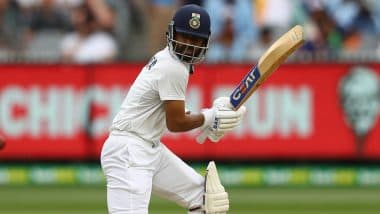 Symbolic Image (Photo Credits: BCCI)
Southampton, 16 June: Indian Test team vice-captain Ajinkya Rahane doesn't mind a little bit of 'criticism' but he has never been too bothered by what people think of his game and he works hard to help the team win. are. His form has had its ups and downs over the years and despite this, he remained the team's top scorer in the two years of the World Test Championship cycle with 1095 runs in 17 matches and a place in the World Test Championship (WTC) final against Team New Zealand. succeeded in Rahane said on this, "It feels very special."
When asked what does he think about his criticisms when he is not able to score runs? To this he said, "I don't bother with criticism. I think I am here only because of the criticisms. I always wanted to give my best even if people keep criticizing me." Rahane, who took over as captain during the historic series win against Australia, said, "It is important for me to give my best for my country and Every time as a batsman or a fielder, I want to contribute.
Also read- ICC WTC Final 2021: If you succeed in solving this riddle of Wasim Jaffer, then you will get the correct answer for Team India's playing XI
"I don't really think much about criticisms. If people criticize me, it is their thinking and it is their job. I can't control all these things. I always focus on the things that I have control over and do my best, work hard and then the result comes."
Rahane said that even if he scores 40 runs, it should be useful for the team, only then he will get happiness. He said, "I will play my natural game. Winning is the most important thing whether I score a century or not. I don't want to put myself under too much pressure and if my 30 or 40 runs are important for the team then I am happy.
(This is an unedited and auto-generated story from a syndicated news feed, likely not modified or edited by the latest staff)
ICC WTC Final 2021: Read here what the Indian vice-captain said for the Kiwis ahead of the final match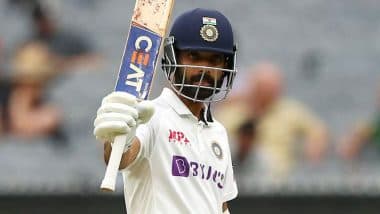 Symbolic Image (Photo Credits: Twitter /ICC)
Southampton, 16 June: Indian team vice-captain Ajinkya Rahane on Wednesday admitted that New Zealand have benefited from playing two Tests against England ahead of the World Test Championship (WTC) final, but Team India is mentally ready for the title match. Rahane said, "New Zealand team is better. We can't take them lightly. The Kiwis played two Tests against England before the final match, which will benefit them. But as I said earlier also in the final match. The team which plays well for five days will have higher expectations." The Indian team did not get a chance for a practice match before the final match but did get a few practice seasons.
Rahane said, "I think it's a mental thing, if you switch mental then things will get bogged down soon. It's just one match but we want to take it like any other game and think about it." Don't think it's the final. We don't want to put too much pressure on us. It's important for us to start well."
Also read- ICC WTC Final 2021: If you succeed in solving this riddle of Wasim Jaffer, then you will get the correct answer for Team India's playing XI
The vice-captain said, "I don't say anything to the young players. They know their game plan and they have played the best cricket in the last one year. They all live with each other and they believe in themselves. We also have confidence in their ability and we allow them to play their game."
Rahane said, "We do not want to create any kind of misconception. We play as a team and do not tell anything to anyone. We want young players to play freely without fear."