COVID-19 Update: Retail sales of passenger vehicles decreased by 59 percent in May due to Kovid-19: FADA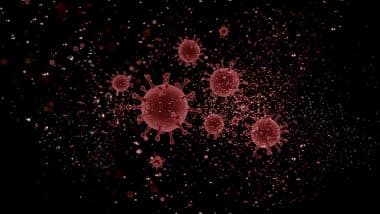 Symbolic photo (Photo Credits: Pixabay)
New Delhi, June 10 : Automobile dealers' body FADA said on Thursday that retail sales of passenger vehicles (PV) declined by 59 per cent to 85,733 units in May 2021 as compared to April 2021 due to disruption caused by the second wave of the COVID-19 pandemic. .
The Federation of Automobile Dealers Association (FADA) prepared this report by collecting data from 1,294 vehicle registrations in 1,497 Regional Transport Offices (RTOs). In April this year, 2,08,883 units of passenger vehicles were sold. FADA said that sales of two-wheelers also declined by 53 percent to 4,10,757 units last month as against 8,65,134 units in April. Also read: Five others including doctor arrested for stealing injections of Black Fungus and Kovid in UP
Similarly, sales of commercial vehicles also declined by 66 per cent to 17,534 units last month as against 51,436 units in April. Three-wheeler sales declined by 76 per cent to 5,215 units last month from 21,636 units in April this year. Tractor sales also declined by 57 per cent to 16,616 units last month from 38,285 units in April.
Delhi High Court: Court defers release of three activists accused of Delhi riots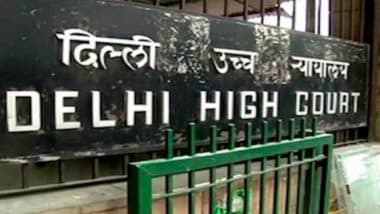 Symbolic Image (Photo Credits: PTI)
New Delhi, June 17 : A Delhi court on Wednesday deferred the release of February 2020 riots accused activists Devangana Kalita, Natasha Narwal and Asif Iqbal Tanha, who were granted bail by the Delhi High Court on June 15. . After the High Court granted bail to the three accused, they moved the trial court seeking their immediate release as of 1 pm. The High Court had fixed the time limit. He has also been ordered to be released on a personal bond of Rs 50,000 each and two sureties of like amount.
Karkardooma Court Additional Sessions Judge Ravinder Bedi said the court would pass the order at 11 am on Thursday. It had sought a verification report from the Delhi Police, posting the matter for Wednesday. On Wednesday, the investigating officer sought more time from the court to verify the addresses of the accused and their sureties. The counsel representing the accused submitted before the court that the verification report was not filed despite time being given to the investigating officer. After hearing the arguments of both the sides, the court reserved the order. Also read: Tragic accident in Bihar's Muzaffarpur, car returning from procession fell in Baya river, 3 people died
Granting bail to the three accused, a High Court bench comprising Justices Siddharth Mridul and Anoop Jairam Bhambhani said, "We are constrained to express that it appears that in the concern of suppressing dissent, there is a constitutionally guaranteed opportunity to protest." The line between authority and terrorist activity seems to be blurring. If this mindset gets a boost, it will be a sad day for democracy. Meanwhile, Delhi Police has filed an appeal in the Supreme Court challenging the bail granted by the Delhi High Court to the three activists, seeking a stay of the order.
6 Naxalites killed in Andhra Pradesh campaign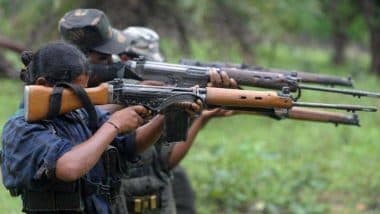 Naxal (Photo Credits: IANS)
Visakhapatnam, June 17 : Andhra Pradesh Police killed six Naxalites – three men and three women – in the Tigalametta forest area of ​​Visakhapatnam district on Wednesday morning. A police officer said, a search operation was launched to nab the extremists on receiving credible information about Naxal activities in Tigalametta forest area of ​​Mampa police station area of ​​Visakhapatnam district. There was a gunfight between the police and the Maoists around 10 am, in which six Maoists were killed.
Police have identified the slain Maoists as Arjun (DCM), Ashok (DCM), Santu Nachika (ACM), Lalita (PM), Paik (PM), while a woman Maoist could not be identified. Some of the injured Maoists seem to have survived, while the police have appealed to them to surrender by assuring them of the best possible medical treatment, the official said. Also read: Tragic accident in Bihar's Muzaffarpur, car returning from procession fell in Baya river, 3 people died
Visakhapatnam district superintendent of police B. Krishna Rao also appealed to the Maoists to surrender and promised all benefits as per the existing policy. The encounter took place around Koyuru area of ​​Mampa police station area and the search operation is going on. Andhra Pradesh Director General of Police, Gautam Sawang said that the police had launched a search operation in the area after getting credible inputs. Police have recovered one AK-47 rifle, a self-loading rifle, a carbine, literature, kit bag and explosive material from the site of the operation.
Traumatic accident in Bihar's Muzaffarpur, car returning from procession fell in Baya river, 3 people died
Car fell into Baya river in Muzaffarpur, 3 killed and 3 people rescued
Bihar: 3 killed and 3 rescued after a car fell into Baya river in Muzaffarpur. pic.twitter.com/yzNknZbM4k

— ANI_HindiNews (@AHhindinews) June 17, 2021
(With SocialLY get the latest breaking news, viral trends and all the news related to the world of social media. Here you will get live information about every content that is going viral on Twitter, Instagram and YouTube. The post shown above is unedited content, which can be sent directly to social media. Taken from the accounts of media users. Not modified or edited by Latestly staff. Social media posts do not represent the views and sentiments of Latestly, We assume no responsibility or liability for any content contained in this post do not accept.)