Chappell taught the team to win by achieving the target in ODIs: Raina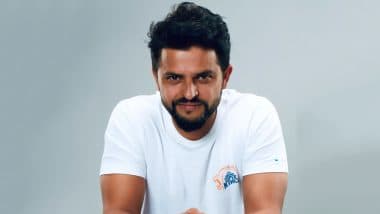 Suresh Raina ( photo credit : facebook )
New Delhi, June 11 : Former Indian team all-rounder Suresh Raina says that when Greg Chappell was the coach of the team, he taught Team India to win while chasing the target in ODIs. "I think Chappell's coaching career may have been controversial, but he taught India about winning and the importance of winning," Raina wrote in his forthcoming autobiography, 'Believe What Life and Cricket Taught Me'.
He said, "We were all playing well at that time but I remember he made us aware of the batting wobble while chasing the target." Raina is considered one of those players whom Chappell relied on. Raina made his ODI debut in Sri Lanka during Chappell's first series. Also read: Copa America 2021: Messi, Di Maria and Aguero in Argentina's squad for Copa America
Raina played 226 ODI matches for India in his career and scored 5615 runs. Along with this, he also took 36 wickets, under the leadership of Chappell, Team India won 17 ODIs chasing the target under the captaincy of Rahul Dravid from September 2005 to May 2006.
ICC WTC Final 2021: Indian batsman Cheteshwar Pujara gave this mantra to the batsmen to bat in England, know what he said
Cheteshwar Pujara: (Photo Credits: Getty Image)
Southampton: Indian batsman Cheteshwar Pujara has said that playing in different conditions in England on the same day is going to be the most challenging for the batsmen. The Indian team has to play the final of the World Test Championship (WTC) with New Zealand from June 18 in Southampton, England. After this, the team has to play a five-match Test series with hosts England from August 4. ICC WTC Final 2021: Who will open the innings for India in the WTC final? Competition increased after KL Rahul's superb six, watch video
Pujara told BCCI TV, "It is the most challenging for a batsman to play in different conditions here on the same day because if it rains you have to go off the field. Then suddenly the rain stops and you have to You have to start all over again. In the meantime there will be breaks and that is the thing that you have to understand and accept this challenge. You have to be very strong mentally and keep your focus. Use the breaks you get. It would be very important to do that."
New Zealand recently played a two-match Test series with England and won the series 1-0. Pujara said that the Kiwi team will benefit from this, but the Indian team is also ready to face any kind of challenge.
"They (New Zealand) will certainly be in an advantage by playing two Test matches before the final, but when it comes to the final, we will try our best. We know that our team has the ability to do well and win the championship," he said. There is potential. So we are not worried about it. We will try to stay focused in the 10 to 12 days we have got to prepare. We will also play a practice match and we will try to make the best use of the available resources. If If we can use these days properly, I think our team will be ready for the challenge in the final."
The WTC final is very special for Pujara and fast bowler Ishant Sharma as they are playing only Test cricket now.
Pujara said, "Personally it means a lot to me because I am playing only one format and it is the most challenging format in cricket. We have worked very hard as a team to get here. I am very excited about the fact that the players are excited about this match."
Vishwanath Anand has this to say about the controversial charity chess match against Zerodha co-founder Nikhil Kamath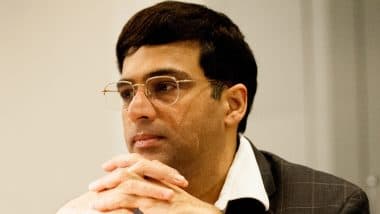 Viswanathan Anand (Phpto Credits: wikimedia coommons)
New Delhi: Viswanathan Anand spoke openly about the controversial charity chess match against Zerodha co-founder Nikhil Kamath. Nikhil Kamath was caught cheating during the biggest chess charity event. The incident happened during the biggest ever chess fundraiser event in which the Indian chess grandmaster and former world chess champion was playing against several celebrities. Kamath's chess profile was banned for violating the 'Fair Play' policy. Filmmaker Aanand L Rai to make biopic on chess champion Viswanathan Anand
The charity event is a part of the Checkmate COVID-Celebrity Edition by Chess.com India and in association with Akshaya Patra, Prabhupra Padakannaya, CEO – Extra Talent Management. It was held on 13 June at 5.00 PM and was live-streamed on India's official YouTube channel Chess.com.
The Checkmate COVID series will feature 5-time world champion, Viswanathan Anand, which featured ten Indian celebrities and business leaders-five in one-hour simulation games. These included Aamir Khan, Kiccha Sudeep, Riteish Deshmukh, singer Arijit Singh, singer-songwriter Ananya Birla, cricketer Yuzvendra Chahal, Xiaomi India MD Manu Kumar Jain, Zerodha co-founder Nikhil Kamath, producers Sajid Nadiadwala and Aaprupra Padannya. These matches were played to raise funds in the fight against Corona.
Here is Viswanathan Anand's tweet:
Yesterday was a celebrity simul for people to raise money It was a fun experience upholding the ethics of the game.I just played the position on the board and expected the same from everyone . pic.twitter.com/ISJcguA8jQ

— Viswanathan Anand (@vishy64theking) June 14, 2021
Nikhil Kamath's Chess Profile Banned For Violating Fair Play Policy: Here's The Tweet:
So the Zerodha CEO Nikhil Kamath played a charity chess match against Visvanathan Anand for COViD relief.

Gamed the system to win.

Got his chess profile banned.

A little shameful to cheat to win against a World champ. pic.twitter.com/67GvU2j6tD

— MB (@desiboho) June 13, 2021
Check out Nikhil Kamath's tweet here:
It is ridiculous that so many are thinking that I really beat Vishy sir in a chess game, that is almost like me waking up and winning a 100mt race with Usain Bolt. 😬 pic.twitter.com/UoazhNiAZV

— Nikhil Kamath (@nikhilkamathcio) June 14, 2021
Akshaya Patra is serving relief meals in 19 states and one union territory through its network of kitchens. Since March 2020, the foundation has served food to over 128 million people from vulnerable communities who are facing difficulties in arranging food for themselves due to the COVID-19 pandemic and measures to contain the outbreak.
Copa America 2021: Lionel Messi wants to fulfill his biggest dream with Argentina by winning Copa America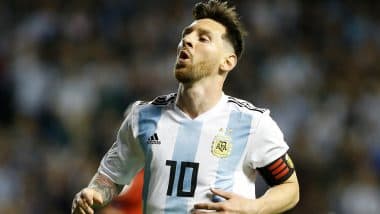 Lionel Messi (Photo Credits: Getty Images)
New Delhi: Lionel Messi is now 33 years old and he has probably the last chance to fulfill this dream by winning the Copa America football tournament. This star footballer is determined to fulfill his unfulfilled dream this time. Copa America 2021: Brazil and Argentina are the top contenders for the title in Copa America
Argentina will start their campaign in the Copa America against Chile in Rio de Janeiro on Monday. Brazil was handed over the hosting of the tournament at the last minute after Colombia and Argentina were dropped from co-hosts.
Messi said at a press conference in Rio, "I am always available for my team. My biggest dream is to win the title with my national team." He said, "I have come close to it many times. It didn't happen but I will keep trying. I will leave no stone unturned to fulfill this dream.