Bengali actor Suvo Chakraborty attempted suicide during Facebook Live, saved by police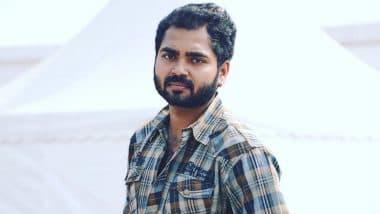 Suvo Chakraborty (Image Credit: Instagram)
The lockdown due to the Corona epidemic has had a great impact on the economic condition of the people. Due to this, the entertainment industry has been badly affected. Meanwhile, Bengali TV actor Suvo Chakraborty also tried to commit suicide due to lack of work and mental health. The actor, who has been a part of shows like Mangal Chandi and Mansa, came live on Facebook on June 8 and told about his situation and talked about giving his life. But he was saved by the police in time.
According to the report of Times of India, the actor did not have work for the last several months. After which on June 8, he was live on Facebook and talking to the fans about his struggle. Where he told that the audience and the makers are also liking his work. But this did not help them. In such a situation, now he has lost and is going to end his life by taking sleeping pills. Soon after, the fans informed the police about the actor's move. After which he was saved while the police reached his house immediately.
According to the report, the actor is now safe and his sister has also spoken to the police. In fact, a few months back, Suvo had lost her father. He was also very upset by this.
Rajpal Yadav's wife is very beautiful, she is 9 years younger
Aamna Sharif showed bold avatar in White One Piece, was seen in open hair
KKK11: Promo launch of 'Khatron Ke Khiladi' season 11
The season of 'Khatron Ke Khiladi 11' has started with a bang on the small screen. All the contestants have left for South Africa. Famous TV stars Divyanka Tripathi, Vishal Aditya Singh, Varun Sood, Rahul Vaidya, Abhinav Shukla, Anushka Sen and Shweta Tiwari will be seen in the list of contestants. All the contestants are very active on social media at this time, sharing many pictures and videos with the fans.
Recently all the contestants have shared the post in "Khatron Ke Khiladi 11" with director as well as host, tester Rohit Shetty. Now the promo of this most awaited series has come out. Its promo has been released by Rohit Shetty himself. It has also been announced that the show will soon be aired on TV.
What is shown in the promo
At the beginning of the promo, Rohit Shetty gets into the helicopter in a speed car. He is also seen having a conversation with a lion. Rohit Shetty has said on social media that 'Khatron Ke Khiladi 11' Der Vs Dare is going to come on Colors TV soon. The caption of the show will be aired soon. Along with Stunt Pilot, Warren is, in my opinion, the best stunt pilot in the world. After seven years and seven seasons, this guy seems to have changed a lot. But the spirit of the show is still there. Rohit Shetty announces the series in full swing.