Andhadhun actress Rashmi Adgekar supports Madras High Court's suggestion on LGBTQA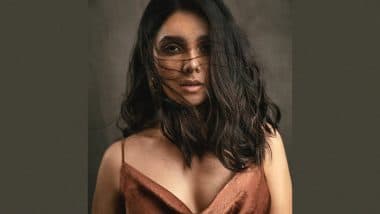 Rashmi Agdekar ( photo credit : Instagram)
Actress Rashmi Agdekar always talks about social restrictions and issues in a frank manner without hesitation. The actress made her acting debut in 2017 with the web series Dev Di Di where she played the character of a lesbian, after which she has understood LGBTQ society in a very good way inside and outside. After Dev Di Di web series, the actress appeared with Ayushmann Khurrana in the film Andhadhun.
Rashmi Agdekar has always been raising her voice for right and against wrong. Recently Madras High Court has taken a progressive step supporting the LGBTQA+ community, suggesting changes in school and university curriculum to make students aware of 'LGBT QA'. Has been given. Which Rashmi Agdekar fully supports. Also read: West Bengal Politis: Mukul Roy arrives in Kolkata with son Subhranshu Roy to return home, CM Mamta Banerjee will hold a press conference in a while
Actress Rashmi Agdekar says, "This is an important and right step which is involving the LGBTQA community. In this, along with correct and accurate information about this community from a young age, awareness will also increase among the children and in time they will adopt the people of this society around them. After all, children are the future of this world. Rashmi Agdekar proudly supports the idea of ​​Madras High Court for this community which can strengthen the country from the root in future.
Stylish style of Karishma Tanna in floral dress, seen in open sheaves
Actress Karishma Tanna, who has worked in block buster films like Sanju, is also active in television and is known for working in reality shows like Bigg Boss and Khatron Ke Khiladi.
Let us tell you that Karishma Tanna is such an actress who always remains in the discussion about her photoshoot and she is one of the most total actresses and people of her cute smile are crazy.
Recently, Karishma Tanna has posted some pictures in which she is looking very beautiful in a blue color floral dress and open hair is adding to her beauty.
.
Guddan is looking amazing in a simple dress, beauty should not be lost
This 19-year-old actress looked hot in jeans, made a different identity at a young age
There are many such small actresses in television and in Bollywood who have become popular at a very young age and today she is ruling the hearts of crores of people, one of them is Riva Arora.
For your information, let us tell you that she also posts videos on YouTube and people are crazy about her acting, actress Riva Arora, who has worked as a child artist in some Bollywood films, has made her own identity in a very short time.
You will be surprised to know that she is only 19 years old and at such a young age she is ruling the hearts of people, now it has to be seen whether Riva Arora keeps entertaining such people in the coming time.
Recently, she has posted some pictures on social media in which she is looking very hot wearing jeans.
.