Agra Paras Hospital Seized: After the death of 22 patients due to lack of oxygen, the UP government in action, Paras Hospital in Agra sealed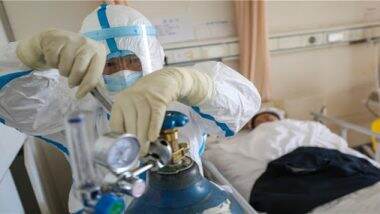 Lucknow: Agra's Paras Hospital has been sealed after 22 patients died allegedly due to lack of oxygen. The district administration has taken this decision after investigation on Tuesday afternoon. District Magistrate Prabhu N. Singh (DM Prabhu N Singh) said that a case will be registered against the hospital under the Epidemic Act. There are 55 patients admitted in the hospital, who will be shifted to another medical facility by the team of Chief Medical Officer (CMO).
The District Magistrate said that all the deaths in the hospital are being audited separately by the team of CMO. He said that the comments in the viral video have spread fear among the general public. He said that this act is not good in the pandemic. On the other hand, the hospital management denied that any mock drill was done to stop the oxygen. Also read: Uttar Pradesh: Twins Died Due To Lack Of Oxygen
In fact, the matter exposing the hospital's lapse came to light on Tuesday after a video went viral in which the hospital owner can be heard saying that it is a mock drill. In the purported video, a doctor admits that 22 people died after switching off oxygen for five minutes during a mock drill.
UP: Girlfriend and friends tried to gang-rape the girl student by calling her on a date, after failing, stabbed her 24 times, died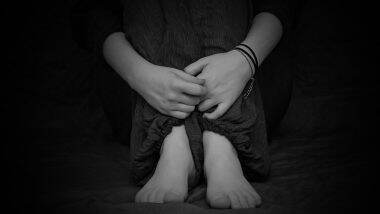 Symbolic Image (Photo Credits: File Photo)
Lucknow: Her boyfriend and two friends tried to rape a B.Sc first year student. When the girl objected to this, the furious lover, along with his companions, stabbed her 24 times with a knife. In this connection, two more youths, including the victim's lover Mohammad Kaif, have been arrested in Sarojini Nagar area on Monday. The other two people arrested are Vishal and Akash. Tripura: 4 teenagers gang-raped in Tripura, 8 youths arrested
According to reports, Kaif had called the girl on a date and had picked up the girl from near her house on this day. The girl's father was not at home at that time and her mother had gone to her maternal home in Sitapur.
DCP, Central, Somen Barma said, "Kaif told the police that his friends came to know about his meeting with the girl as he was talking to her on the phone in their presence. As per the plan, Kaif took Vishal's name. Using his brother's bike, Gaharu went to the forest area with his friends in the village.After dropping his friends there, he went to pick up the girl and then proceeded towards the place where his friends were waiting for him. When Kaif reached the spot with the girl, everyone tried to rape her."
Kaif confessed that the incident had dealt a big blow to the girl and threatened to file a police complaint. She somehow freed herself from their clutches and started running.
The accused chased and caught him. The police officer said that his friend Akash knocked him down and Vishal stabbed him several times, killing him on the spot.
Akash Yadav and Vishal Kashyap have also been arrested and the police have also recovered the knife which was used by the accused to stab the victim.
PNB Scam: Mehul Choksi's application for relinquishing Indian citizenship rejected, still an Indian citizen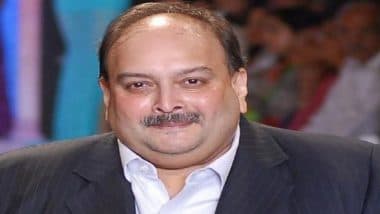 Mehul Choksi (Photo Credits-ANI Twiiter)
New Delhi, 15 June: Indian authorities have said in their affidavit filed in the Dominica High Court that Mehul Choksi's application to renounce Indian citizenship has been rejected. He is still an Indian citizen. Mehul is accused of defrauding Punjab National Bank to the tune of Rs 13,500 crore. This affidavit, filed by the Indian Embassy officials, states that the claim that he had renounced his citizenship of the country under the Indian Citizenship Act 1955 is flawed. His application has been rejected.
The 14-page affidavit, filed on June 8, said that Mehul Choksi's Indian citizenship has still not expired and therefore his claim of relinquishing Indian citizenship is contrary to Indian law and is completely false. Referring to the fact that Mehul is completely bogus in this case, it was further said that this honorable court can completely refute this false claim.
It further said, Mehul submitted his Indian passport to the High Commission of India in Georgetown, Guyana on December 14, 2018 to renounce his Indian citizenship. However, the declaration of renunciation must be registered under Section 8 of the Indian Citizenship Act, 1955. Only after this one's Indian citizenship can be terminated. As per Rule 38 mentioned in the Act, the declaration of registration has to be made to the Ministry of Home Affairs of India through the Indian Mission.
The affidavit further stated that Choksi had submitted his passport, but on January 29, 2019, several deficiencies were found in his declaration to the Indian Ministry of Home Affairs and since Mehul is wanted in India in a fraud case, he is an Indian in Guyana. The mission is being advised to consider the rejection of its declaration of abdication.
Gold Hallmarking: From today, gold jewelery will not be sold without hallmarking, the general public will benefit like this, know every little thing here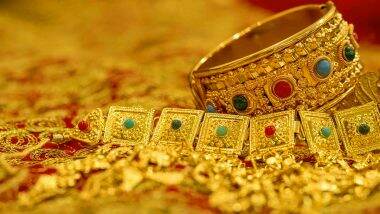 Gold Jewelery (Photo Credits: Pixabay)
Gold Hallmarking Mandatory: Hallmarking of gold has become mandatory from today (June 15) across the country. The central government has made hallmarking mandatory in gold jewelery and artefacts to protect consumers from fraud. That is, from today, jewelers will be allowed to sell only 14, 18 and 22 carat gold ornaments. Gold hallmarking certifies the purity of the precious metal and is currently voluntary. Sona Comstar raises Rs 2,498 cr from anchor investors ahead of IPO
Hallmarking is done on purity and quality to enhance the trust and satisfaction of the customers in gold jewelery. This will benefit people unable to test the purity of gold because seeing the authenticity of gold, they will be able to make purchases and they will not be cheated. The government has clearly said that this decision has been taken keeping in mind the common consumers and jewelery traders.
BIS has been running the hallmarking scheme for gold jewelery since April 2000. Currently, only 30% of Indian gold jewelery is hallmarked. Presently 940 Assay and Hallmarking Centers are functioning in the country. It is to be noted here that in the last five years, there has been an increase of 25% in the examination and hallmarking centers. Presently the Assay and Hallmarking Centers can hallmark 1500 jewelery in a day, the estimated hallmarking capacity of these centers is 140 million jewelery per year.
According to the World Gold Council, there are around 4 lakh jewelers in India, out of which only 35879 are BIS certified. At the same time, after hallmarking of gold jewelery is made mandatory, the number of jewelers who have registered is expected to increase to five lakh. An online system for registration and renewal of licenses for gold testing and hallmarking centers was launched in August last year.
Earlier, the quality control order for mandatory hallmarking of gold jewellery/artifacts was issued by the government on 15 January 2020, but the last date for removal of old stock of non-hallmarked jewelery was extended to 1 June 2021 .