13 Uttarakhand Police personnel lost their lives to COVID-19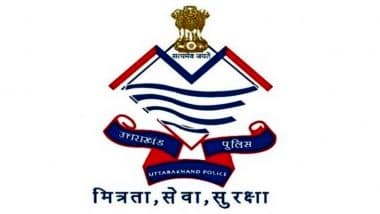 Uttarakhand Police (Photo Credits: IANS)
Dehradun, June 11: Uttarakhand Director General of Police Ashok Kumar said on Friday that 13 state police personnel have died so far in the fight against Kovid-19 infection. A few moments of silence was observed at the state police headquarters here to pay tribute to the policemen who lost their lives while on duty in the first and second wave of Kovid-19.
Addressing the program, the Director General of Police said that eight soldiers died in the first wave of Kovid-19 while five soldiers died in the second wave. "His services for the needy in times of crisis can never be forgotten," he said.
Also read- COVID-19: 287 new cases of corona in Uttarakhand, 21 dead
Kumar said that although more policemen were infected by the pandemic during the second wave, they were largely protected due to vaccination.
He asked the policemen to get all their close relatives vaccinated against Kovid-19 at the earliest and be prepared to deal with a possible third wave.
Traumatic accident in Bihar's Muzaffarpur, car returning from procession fell in Baya river, 3 people died
Car fell into Baya river in Muzaffarpur, 3 killed and 3 people rescued
Bihar: 3 killed and 3 rescued after a car fell into Baya river in Muzaffarpur. pic.twitter.com/yzNknZbM4k

— ANI_HindiNews (@AHhindinews) June 17, 2021
(With SocialLY get the latest breaking news, viral trends and all the news related to the world of social media. Here you will get live information about every content that is going viral on Twitter, Instagram and YouTube. The post shown above is unedited content, which can be sent directly to social media. Taken from the accounts of media users. Not modified or edited by Latestly staff. Social media posts do not represent the views and sentiments of Latestly, We assume no responsibility or liability for any content contained in this post do not accept.)
Microsoft appointed Indian-origin CEO Satya Nadella as the company's chairman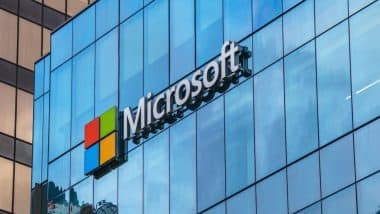 Symbolic Image (Photo Credits: Twitter)
New York, June 17 : Microsoft has named its Indian-origin CEO Satya Nadella as the company's chairman, in an additional role in which he will "lead in setting the board's agenda." Microsoft Corp announced Wednesday that the board's independent directors unanimously agreed. Nadella was selected for the role of chairman of the board.
In addition, John W. Thompson was unanimously elected as Chief Independent Director. He has played this role in the past from 2012 to 2014 as well. "In this role, Nadella will lead the agenda-setting work for the Board, taking advantage of the right strategic opportunities and developing a deep understanding of the business to identify key risks and mitigate their impact," the company said in a statement. Will take advantage of the understanding. Also read: NIA raid at the house of Shiv Sena leader and former 'encounter specialist' Pradeep Sharma in Mumbai
Nadella, 53, will replace Thompson, who will continue his role as chief independent director. Nadella became the CEO of Microsoft in 2014, succeeding Steve Ballmer.
Gujarat Shocker: Police constable raped woman several times for not wearing a mask, this is how it was busted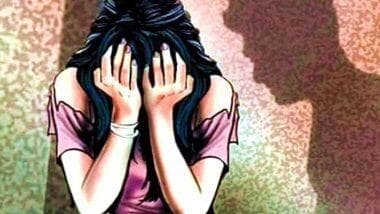 Symbolic photo (file photo)
A 33-year-old married woman was allegedly raped by a police constable in Gujarat's Surat for not wearing a mask. A case has been registered against the constable in this case. The woman alleges that when she had gone to buy milk, the policeman abducted her in his car in Palsana. The accused has been identified as Naresh Kapadia. The rape victim further alleged that the accused raped her several times over the next few months. This incident happened last year during the lockdown. The accused allegedly took the woman to Navsari Road instead of the police station. The complaint also alleged that Kapadia assaulted her. He allegedly clicked her pictures and blackmailed her. According to a report published in the Times of India, Kapadia was posted at Palsana police station at the time of the incident. Also read: Mumbai: Alleged rape with assistant female police inspector, FIR registered against 3 people at Meghwadi police station
However, in January this year after a video of his fight with the complainant woman went viral, the accused was shifted to Umarpara police station. Meanwhile, Kapadia's wife lodged a complaint against the rape victim and her husband at the Bardoli police station for abusing the police. The woman and her husband were booked under the Scheduled Castes and Tribes (Prevention of Atrocities) Act. Police have started investigation.